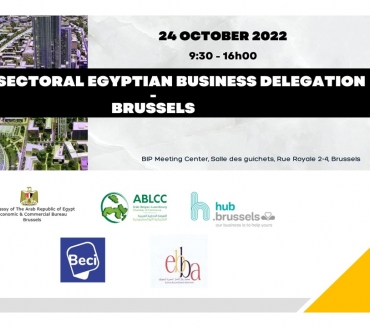 On 24 October 2022, the Arab-Belgian-Luxembourg Chamber of Commerce (ABLCC) had the pleasure of welcoming the Egyptian Belgian Business Association (EBBA) headed by Mr.Rafik ATTIA, Chairman of EBBA. On this occasion the ABLCC, in collaboration with the Embassy of Egypt in Brussels, Hub.brussels, and BECI (Brussels Enterprises Commerce & Industry) organized an "Egypt and Belgium Multisectoral Business Forum" with keynote speakers H.E. Dr. Badr ABDELATTY, Ambassador of Egypt to Belgium, Luxembourg & the E.U, and H.E. Mr. Rachid MADRANE, President of the Parliament of the Brussels-Capital Region. The forum was then followed by a networking Lunch and B2B meetings.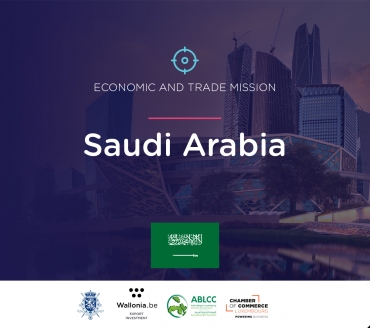 The Arab-Belgian-Luxembourg Chamber of Commerce (ABLCC), the Walloon Agency for Export and Foreign Investment (AWEX), and the Chamber of Commerce of Luxembourg (CCLU) are pleased to announce their upcoming multisectoral Economic Mission to the Kingdom of Saudi Arabia from 04 to 09 March, 2022  organized with the full support of the Embassy of Belgium in Riyadh.
Beginning of March 2022, more then 50 Belgian and Luxembourg companies took part to a particularly buoyant and fruitful first economic mission to the Kingdom of Saudi Arabia which is, without a doubt, the most promising market in the Middle East. This amazingly successful economic mission combined with the ensuing tangible positive outcomes indicate that the Kingdom of Saudi Arabia offers a real potential for Belgian and Luxembourg SMEs.
Mr. David Hamod, President and CEO of the National U.S.-Arab Chamber of Commerce (NUSACC), was welcomed by  Mr. Qaisar Hijazin, Secretary-General of Arab Belgian Luxemburg Chamber of Commerce (ABLCC), and ABLCC's staff members. Together, they seized the occasion to further discuss avenues of cooperation among ABLCC and NUSACC as well as with all joint Arab-foreign chambers of commerce.


Arab-Belgian-Luxembourg Chamber of Commerce
 and the 
Economic & Commercial Bureau of the Egyptian Embassy in Brussels
 have the pleasure to introduce to the Belgian market