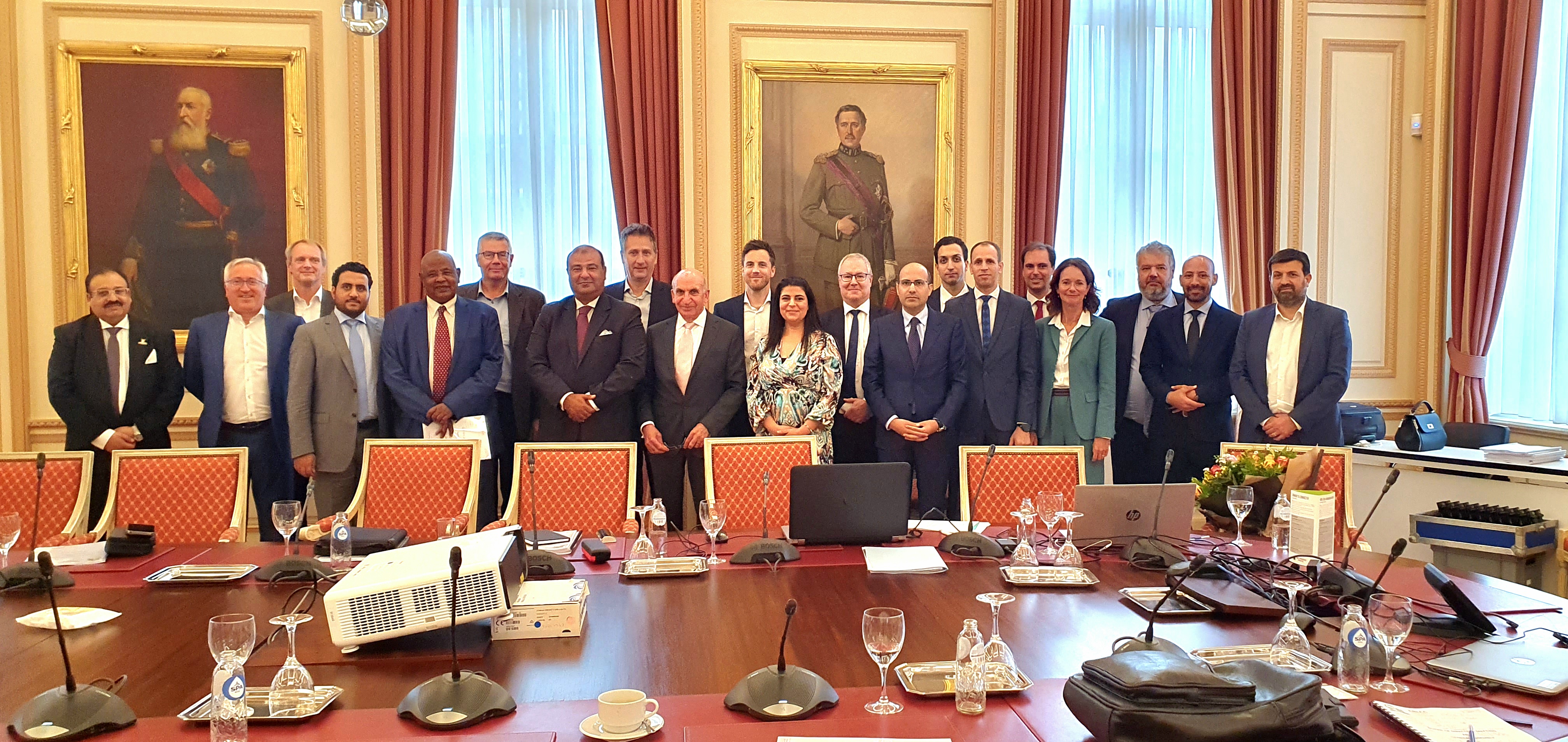 ABLCC ANNUAL BOARD MEETING AND BUSINESS FORUM - 21 SEPTEMBER 2023
On Thursday 21 September 2023, the Arab-Belgian-Luxembourg Chamber of Commerce held its annual Board of Directors meeting and General Assembly to discuss the Chamber's strategy, in the prestigious premises of BNP PARIBAS FORTIS. Directors reviewed financial reports, past and future activities, approved budgets for 2024, and the election of the outgoing members of the Board of Directors.
This meeting was followed by a Business Forum which, this year was placed under the sign of sustainable development. The ABLCC had the honor to welcome, as guest speakers, high-level personalities, namely H.E. Dr. Khaled HANAFY, Secretary General of the Union of Arab Chambers (Beyrouth) and H.E. Mr. Jeroen COOREMAN, Director-General for Bilateral Affairs at the Belgian Ministry of Foreign Affairs.
A discussion panel ensued, during which Arab Ambassadors, namely:
H.E. Dr. Saja AL-MAJALI, Ambassador of Jordan;
H.E. Ms. Roaa bint Issa AL-ZADJALI, Ambassador of Oman;
H.E. Dr. Badr ABDELATTY, Ambassador of Egypt;
H.E. Mr. Nawaf ALENEZI, Ambassador of Kuwait;
H.E. Mr. Abdulla Bin Faisal AL DOSERI Ambassador of Bahrain;
had the opportunity to share their countries' approach to sustainable development along with their short and long-term sustainable vision for the future.
The Forum attracted over 80 companies and entrepreneurs from various sectors, who had the chance to exchange with high-level profiles on freshly acquired insights and the latest business issues.