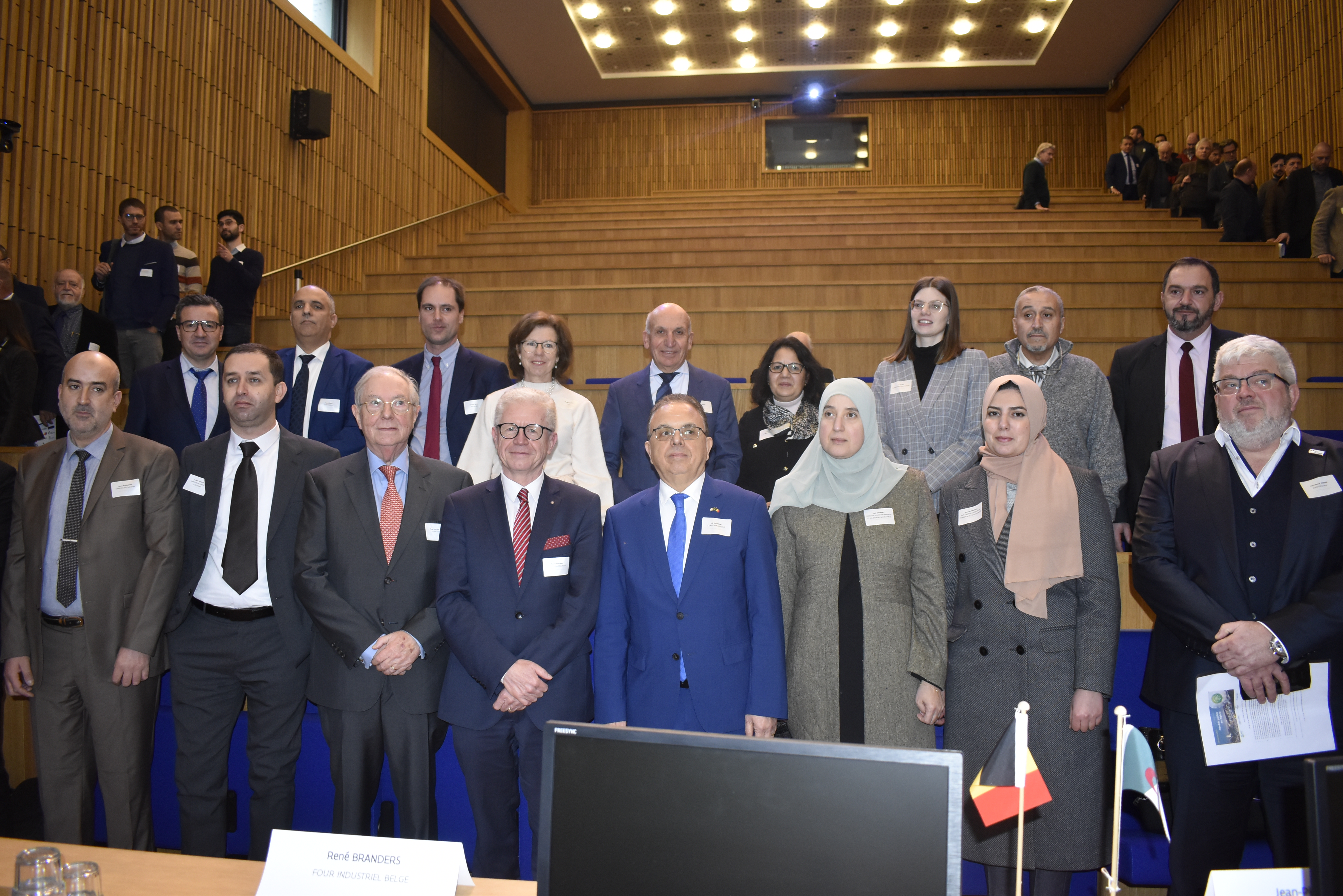 The Arab-Belgian-Luxembourg Chamber of Commerce, in close collaboration with Flanders Investment & Trade, AWEX, and hub.brussels, are pleased to announce their upcoming Seminar on Algeria on 26 January 2023 from 10.00 am to 3.00 pm, organized with the full support of the Algerian Embassy in Brussels. The seminar will be followed by a networking lunch and B2B meetings with the speakers in the afternoon.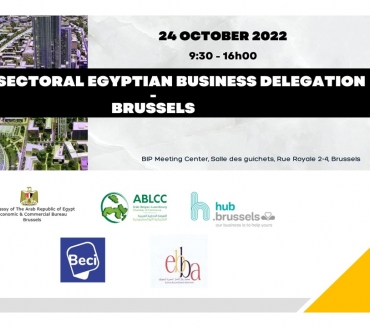 On 24 October 2022, the Arab-Belgian-Luxembourg Chamber of Commerce (ABLCC) had the pleasure of welcoming the Egyptian Belgian Business Association (EBBA) headed by Mr.Rafik ATTIA, Chairman of EBBA. On this occasion the ABLCC, in collaboration with the Embassy of Egypt in Brussels, Hub.brussels, and BECI (Brussels Enterprises Commerce & Industry) organized an "Egypt and Belgium Multisectoral Business Forum" with keynote speakers H.E. Dr. Badr ABDELATTY, Ambassador of Egypt to Belgium, Luxembourg & the E.U, and H.E. Mr. Rachid MADRANE, President of the Parliament of the Brussels-Capital Region. The forum was then followed by a networking Lunch and B2B meetings.
Mr. David Hamod, President and CEO of the National U.S.-Arab Chamber of Commerce (NUSACC), was welcomed by  Mr. Qaisar Hijazin, Secretary-General of Arab Belgian Luxemburg Chamber of Commerce (ABLCC), and ABLCC's staff members. Together, they seized the occasion to further discuss avenues of cooperation among ABLCC and NUSACC as well as with all joint Arab-foreign chambers of commerce.

On the 25th of May 2022, The Arab-Belgian-Luxembourg chamber of Commerce (ABLCC) organized a Lunch conference in the presence of Arab Ambassadors and Businessmen in Belgium and Luxembourg.

The Arab-Belgian Luxembourg Chamber of Commerce  (ABLCC) is honored to invite you to attend its workshop titled "Doing Business with Arab Countries" in the framework of the 4th Edition of ExportBeurs.
Archives
RSS Feed
For RSS subscription to our News & Events articles, just add the following link into your RSS reader:
News & Events