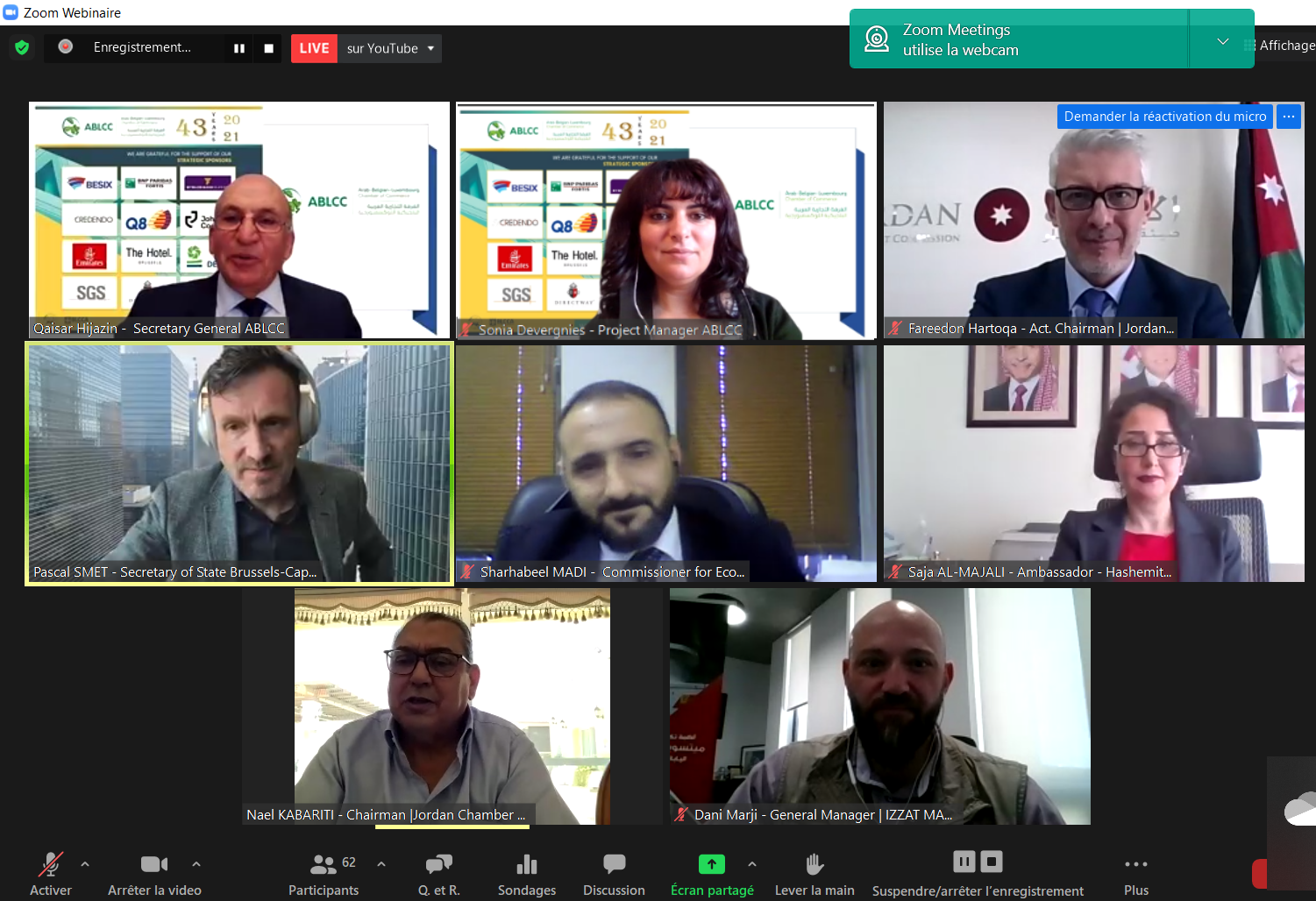 The Arab-Belgian-Luxembourg Chamber of Commerce (ABLCC), in close collaboration with Hub.Brussels, and with the support of the Embassy of Jordan in Belgium and Jordan Chamber of Commerce, organized a high-level webinar "Jordan and Belgium full potential of cooperation" on Wednesday 02 June 2021.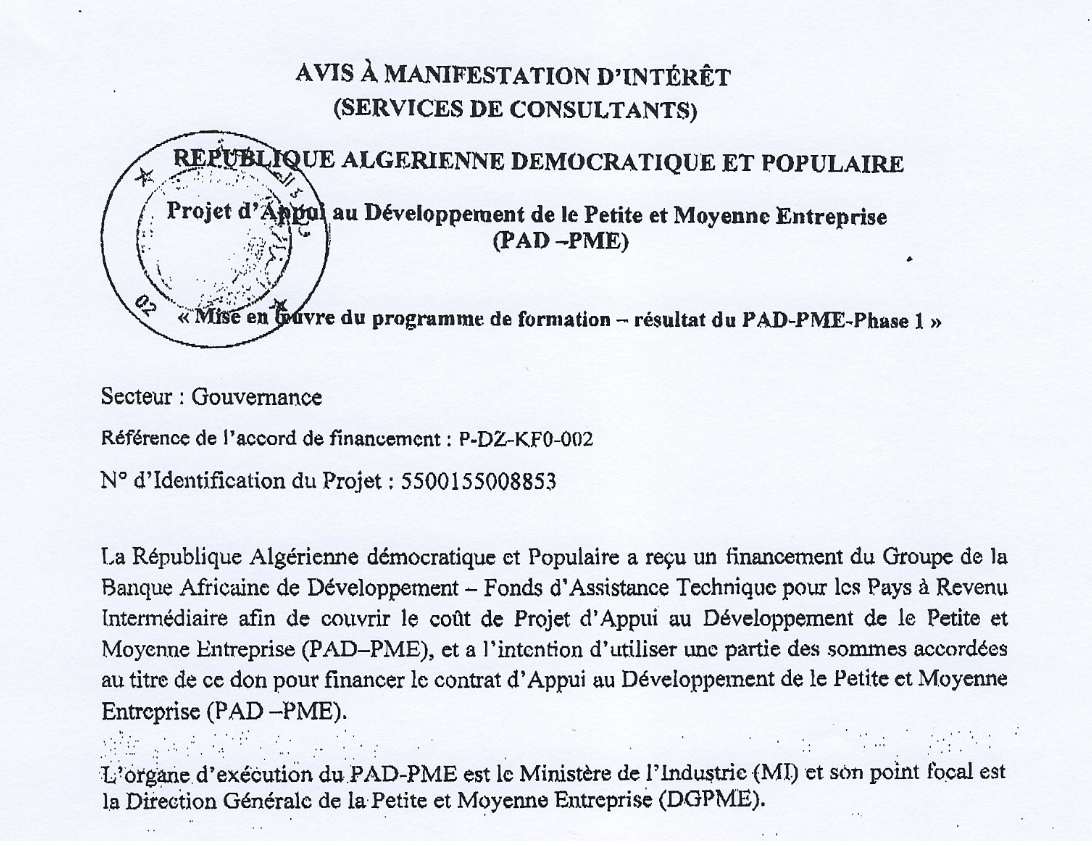 The Embassy of Algeria in Brussels is inform you that the Ministry of Industry is issuing a tender for the hiring of a consulting firm in the framework of a project held by the Ministry and the Directorate General for SMEs (DGPME) and financed by the African Bank for Development Group.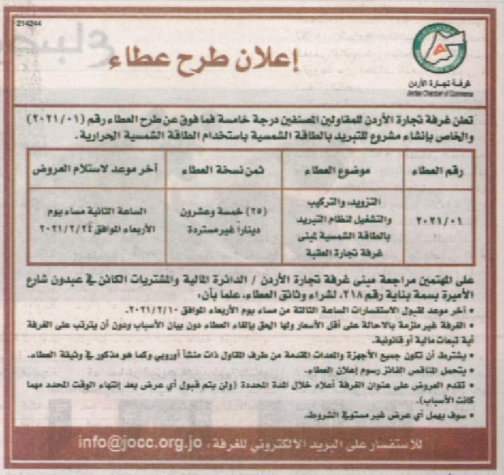 The Jordan Chamber of Commerce, as partner of the MAIA-TAQA project, intends to award a contract for the supplying, installing, operating, and commissioning a solar energy cooling system for Aqaba CC's MAIA-TAQA Solar Thermal Cooling System Pilot Project... 
Archives
RSS Feed
For RSS subscription to our News & Events articles, just add the following link into your RSS reader:
News & Events