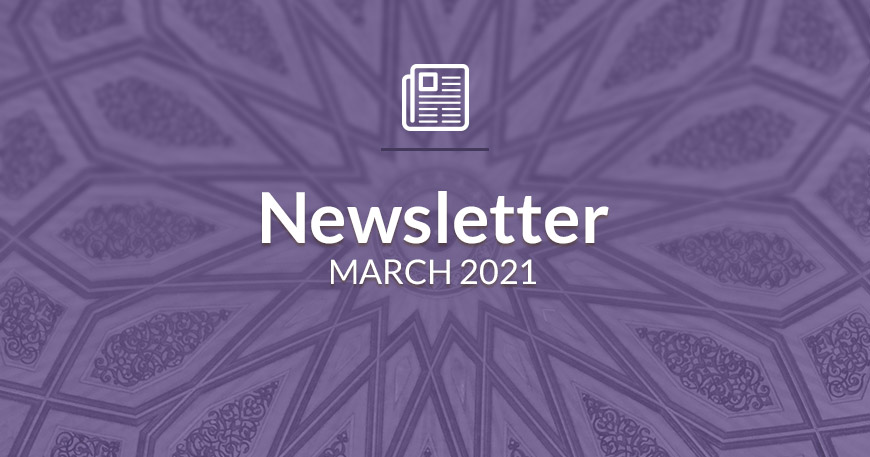 Newsletter March 2021 - Top Reasons to Become a Member
Page 9 of 10
Top Reasons to Become a Member
The Arab-Belgium-Luxembourg Chamber of Commerce (ABLCC) informs and supports Belgian and Luxembourg companies willing to export to or invest in the Arab world, and delivers the same services to Arab companies from the 22 Arab countries with their business projects for Belgium and Luxembourg. ABLCC means organization of seminars and business trips, advice to Belgian, Luxembourg and Arab companies, set-up of B2B and B2G-meetings, document certification, translation & visa services, publication of tenders and business opportunities, an extended economic and diplomatic network in the Benelux and the Arab world, a newsletter and business directory, and so much more.
1. Business Support, Facilitation & B2B/B2G introductions:
You benefit from our international network comprised of companies, diplomatic corps, government agencies and local chambers of commerce;
You receive our business directory with the contact information of our members and partners in hard copy, and access the online business directory on our website;
You benefit from our strategic support, with priority response to your requests and are systematically recommended should any partner need your services.
2. Visibility
We present your activities and display your logo in our next newsletter;
You are in our next business directory, with a description of your activities and logo;
We create a dedicated page with a presentation of your activities, logo and marketing content (videos, photos, stories) on our website.
3. Networking & Events- Participation free of charge or reduced fees
We organize several visits of Arab business or high-level delegations to Belgium, in the presence of the Arab ambassadors;
We organize business lunches, forums, seminars with personalities of the Arab-Belgian-Luxembourg business community;
We co-organize economic missions, in collaboration with the trade agencies.
4. International Trade & Business services – Priority and reduced fees
We legalize your commercial documents;
We provide visa service and registration of documents for Saudi Arabia;
We provide translation services;
We assist you in the constitution of a company or branch in an Arab country, and help you obtain a professional card.