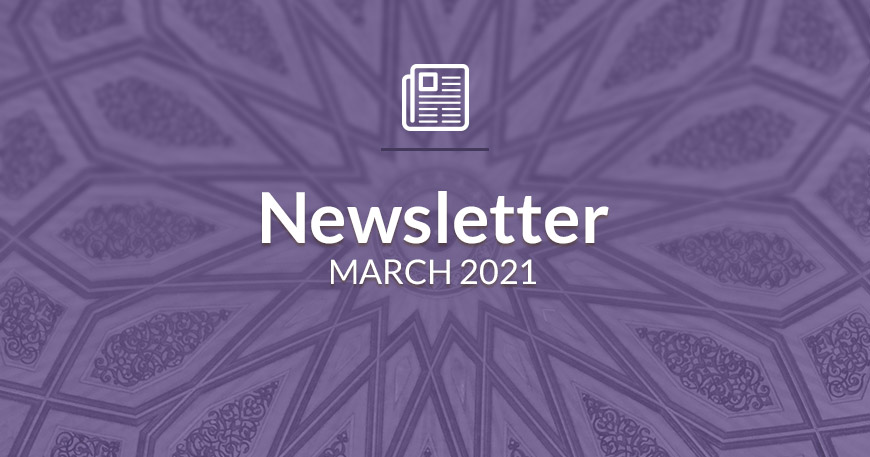 Newsletter March 2021 - ABLCC Key Activities
Page 4 of 10
ABLCC Key Activities
3rd edition of the FIT EXPORTBEURS – February 2021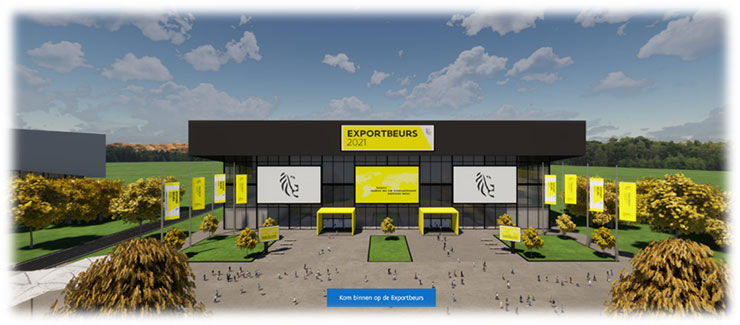 This year, Flanders Investment & Trade (FIT) organized the 3rd edition of its annual meeting the "FIT Exportbeurs", from 9 to 11 February 2021. This fair, intended to give a boost to Flanders' exporting community and support the economic relaunch, took place virtually and welcomed 1,884 unique visitors firms with international plans and projects.

The FIT Exportbeurs is indeed the place to be for Flemish companies with international projects and export plans as it gathers in one single location Flemish Economic Representatives as well as 42 key players in international business.
It was therefore only natural for the Arab-Belgian-Luxembourg Chamber of Commerce to be involved, for the third time, in this important gathering and to share its know-how and expertise with the participants – The ABLCC team has welcomed around 160 visitors to their virtual booth.


SEMINAR "DOING BUSINESS WITH ARAB COUNTRIES: TAKE A STEP FURTHER!"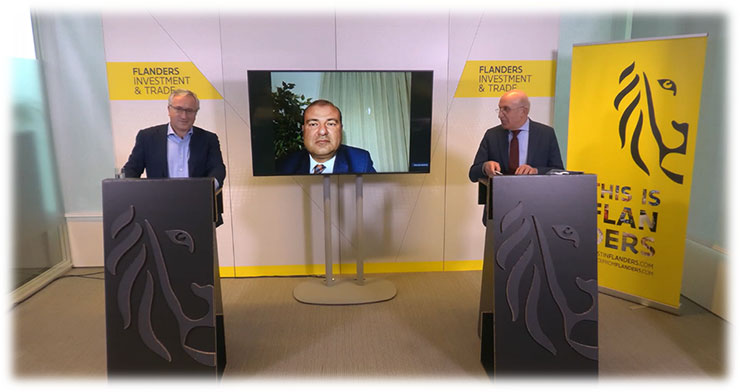 As part of the programme, the Arab-Belgian-Luxembourg Chamber of Commerce held a webinar "Doing business with Arab countries: take a step further!".
The webinar, moderated by Ms. Evelien STAELENS, Deputy Director for Trade - North America & Middle East, covered various topics to get participating companies to identify risks and opportunities, get the right resources and support, as well as engage with the right economic partners.
Mr. Nabil JIJAKI, Deputy CEO | Credendo, detailed the wide range of services offered by Credendo. As the official Belgian Credit Insurance Agency, Credendo supports Belgian international economic relations by covering risks related to exports, imports, and investments abroad. "the Arab world is very attractive for companies and with a lot of business opportunities", stated Mr. Jijakli. During his presentation, Mr. Jijakli made the abstract more tangible by sharing concrete client stories in various Arab countries such as Egypt, Saudi Arabia, and Algeria.
Then Dr. Khaled HANAFY, Secretary General of the Union of Arab Chambers, which is based in Beirut and acting as the voice of the private sector in 22 Arab countries, shared his expertise with the participants . He put emphasis on the fact that, in Arab countries, the private sector accounts for 75% of the GDP and contributes to about the same share in total employment. In addition to their extensive network in the Arab world, the General Union also benefits from a vast network in some 16 foreign countries thanks to the network of Arab mixed Chambers of Commerce abroad (the ABLCC being one of these). In his presentation, Dr. Hanafi called attention to the excellent trading relations between the EU and Arab countries. He however pointed out that the EU should ensure that it retains its number one position as, in recent years, other trading partners such as China stepped in through direct investment, joint projects, and the like. He also underlined the importance of strengthening the EU-Arab partnership for Post-Covid-19 by shifting the pattern of doing business towards a more strategic alliance.
To bring the webinar to a close, Mr. Qaisar HIJAZIN, Secretary General of the Arab-Belgian-Luxembourg Chamber of Commerce (ABLCC), gave an interesting overview of the Arab world as a fast growing and fascinating market, just a step away from Europe, and offering companies multiple business opportunities. He highlighted the important role played by the Arab-Belgian-Luxembourg Chamber of Commerce in helping entrepreneurs expand abroad thanks to its strong position and official recognition in the 22 Arab countries as well as in Belgium, Luxembourg, and the European Union at a wider scale. Its deep roots in the Arab economic environment make the ABLCC a perfect complement to the services of FIT, AWEX and hub.brussels on the one hand and Local Belgian Chambers on the other hand.


B2B MEETINGS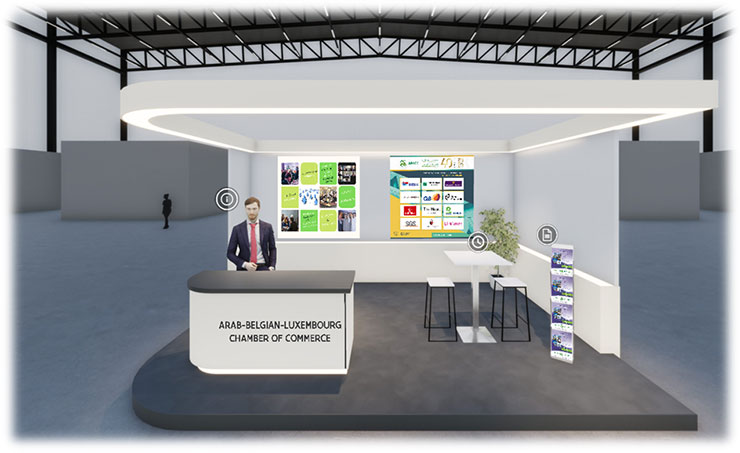 On the occasion of the Exportbeurs 2021, the ABLCC also had the opportunity to have a deeper encounter with a number of Flemish companies willing to start working, or intensifying their business, with the Arab world. To name but a few:
ATOMIC DRINKS developed an energy drink with a superior taste and high standars, that help recover faster from intense physical and/or mental efforts, and help increase overall performance. The company expressed their willing to expand toward the Middle East.
BEWELL INNOVATIONS is a fast-growing health and medtech company that provides hospital-based health care professionals with a patient platform that will assist them to empower people with chronic conditions to live better lives. Bewell is seeking to offer its platform to hospitals in the Gulf region and the Middle East in general.
DELCON is a reference in the world of high-quality, healthy, and well-balanced pet food production for cats and dogs. Delcon is aware of the growing interest for pets in the MENA, and demonstrated particular interest in penetrating the Arab markets.
IPEC is specialized in odour control techniques for the municipal and industrial sectors and is already well established in the Gulf area (Qatar, KSA, Oman). The company is seeking to expand their market toward North Africa, and looks forward to getting in touch with new partners, including local contractors.
NESTAAN develops and produces high-end thermal insulation products. The company has a respectable, international portfolio, and would like to initiate business relationships with Arab partners all over the Arab region (Gulf, but also Maghreb and Middle East).
SAMEN KLIMAATACTIEF is a platform launched with the support of the City of Antwerp, and whose mission is to limit greenhouse gas emissions in the tertiary sector (offices, stores, horeca, healthcare) and SME's in general. To do so, the organization provides audit and recommendations to companies, as well as strategic information on products from a large panel of pre-selected providers (prospecting). As the Arab world is shifting toward greener horizons, the Organization is interested in getting in touch with potential, local partners.
VITO: To engage in a strategic-partnership with the ABLCC in the Framework of the G-STIC Conference in Dubai to be held in a hybrid format - online and live over two editions: October 2021 and January 2022. (https://www.gstic.org/partners/)
The World Expo in Dubai will focus on knowledge and technologies that are crucial to achieving the 17 Sustainable Development Goals. It will be an accelerator and testing ground for breakthrough technological solutions that the world needs to shape a post-pandemic world and create a better future for all. It's therefore the perfect opportunity to hold the fifth G-STIC conference, the first one taking place outside of Brussels (Belgium).


ABLCC WEBINAR | A WINDOW ON BELGIUM – March 2021
The Arab-Belgian-Luxembourg Chamber of Commerce was pleased to initiate a unique online gathering "A window on Belgium: meet Belgian Trade Agencies and Arab Economic Attachés" organized on 03 March 2021 afternoon through the zoom platform.
The ABLCC invited an interesting panel of local and international experts to share insights, knowledge, and know-how with a view to give the audience all necessary tools to fully benefit from the advantages, opportunities, and synergies between Belgium and the Arab World!
This event turned out to be a momentous event which gave rise to enriching exchanges between Belgian trade institutions and their Arab counterparts.
After a welcome note by Mr. Qaisar HIJAZIN, Secretary General of the ABLCC, Mr. Dominique DELATTRE, Director MENA| AWEX, Mr. Ghislain BREYDEL, Area Manager MENA|hub.brussels, and Ms. Evelien STAELENS, Deputy Director for Trade - Middle East|FIT, started the panel and gave the audience an overview of the good trade relationship between their respective regions and Arab countries, along with their programme of activities in the region for 2021/2022.
Ms. Tine VANDERVELDEN, International Business Manager|Federation of the Belgian Food Industry (FEVIA), shared key figures about the sector, introduced the Belgian Food Safety System, and tried to give an overall view of Belgian Food & beverages exports to Arab countries. Mr. Hijazin, noted the importance of the food industry both for Belgium and Arab countries, highlighting the fact that "the Arab countries are Belgium's fourth trading partner in this sector.
Mr. Christophe COULIE, Legal Affairs Manager|Belgian Chambers, introduced custom procedures when exporting goods to third countries, and more specifically non-preferential certificates of origin (COs). COs are requested by the country of destination, which is the case for most Arab countries. Saudi Arabia, United Arab Emirates, Egypt, Qatar, Algeria, and Kuwait being among the top 15 destinations of Belgian Cos. Mr. Coulie then Presented DigiChambers' online verification system enabling Foreign Authorities to verify COs with a secure access.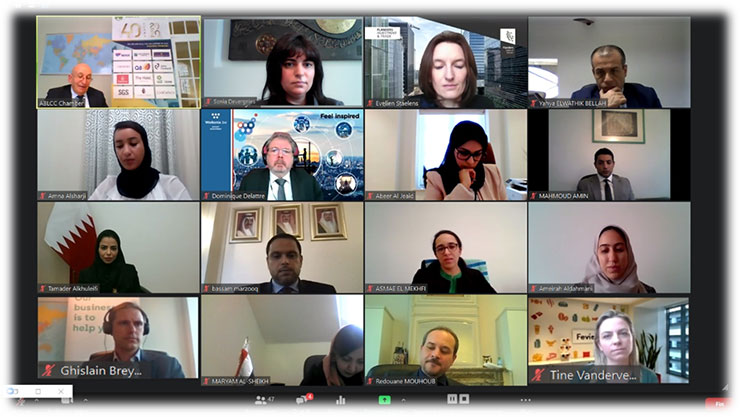 Mr. Qaisar Hijazin, then gave the floor to 18 Arab Economic attachés from Arab Embassies based in Brussels, namely from Oman, Algeria, Bahrain, Egypt, Iraq, Jordan, Kuwait, Lebanon, Mauritania, Morocco, Qatar, Saudi Arabia, Tunisia, United Arab Emirates.
After these interesting presentations, the participants had the chance to take part to a last panel dedicated to Oman. Eng. Saleh AL SHANFARI, CEO |Oman Food Investment Holding Company, which is a state-owned company mandated to develop Food Security Projects. Eng. AL SHANFARI made a comprehensive presentation on the Omani Agroindustry, pointing up that Oman ranks 2nd in the Arab World and 36 globally in terms of Food Security. Besides, the United Nations Conference on Trade and Development (UNCTAD) has ranked Oman as the world fastest container handling country. In addition to being a logistic hub for the whole region, Omani food brands are globally accepted as high-quality products. As an illustration of this, Eng. AL SHANFARI explained that Omani Sea Products are distributed in more than 80 countries worldwide and are EU certified. To close his presentation, he invited his Belgian counterparts to develop their presence in Oman and to share their mutual experience and know-how.
Ms. Amna AL SHARJI, from the Business Development Team of the Oman Public Authority of Special Economic Zones and Free Zones (OPAZ), made a presentation on the competencies of OPAZ, the strategic location of Oman and the ideal business environment and incentives offered to investors. She then introduced the four zones that come under the umbrella of OPAZ:
the special Economic Zone at Al Duqm
Sohar Port and Free Zone
Salalah Free Zone
Al Muzanah Free Zone
This unique gathering proved to be a success and gathered 120 high-level participants from more than 20 countries.
As Qaisar HIJAZIN, Secretary General of the ABLCC, said to close this gathering "at the beginning, the idea was to open a window, but it is now clear that the door is wide open!"
Indeed, the door is wide open and the ABLCC | Arab-Belgian-Luxembourg Chamber of Commerce remains at the service of all to fulfil its core commitments to strengthening trade & economic relations between Arab countries, Belgium, and Luxembourg.


---