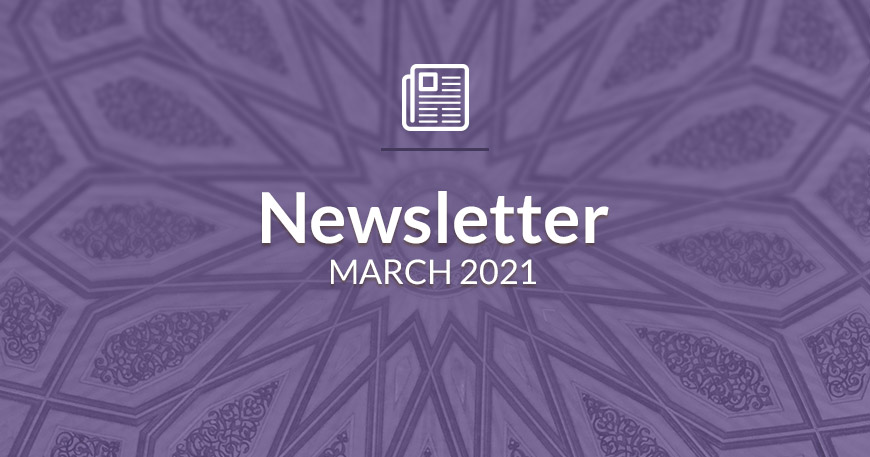 Newsletter March 2021 - Future Activities of the ABLCC
Page 3 of 10
Future Activities of the ABLCC
Arab Belgian Diplomatic Workshop
28 Avril 2021 & 05 May 2021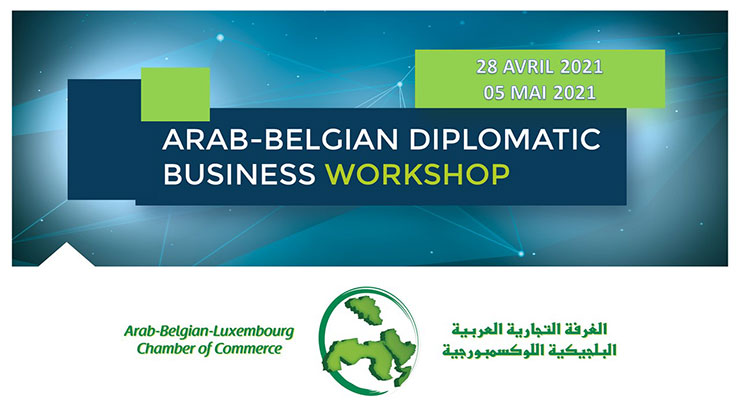 The ABLCC is honoured to invite you to the online edition of their annual Arab-Belgian Diplomatic Business Workshop, which is being organized with the support of the Belgian Ministry of Foreign Affairs.
For entrepreneurs, the developments in the Arab world require accurate and up-to-date information. This is why, the 2021 edition of this renowned annual ABLCC event is back with a whole new formula!
This event will be organized in two different sessions on 28 April 2021 and 05 May 2021.
1) SOUTH MEDITERRANEAN AREA (28/04/2021, 14:00 CEST)
H.E. Mr. Alain LEROY - Ambassador to

Algeria

H.E. Mr. François CORNET d'ELZIUS - Ambassador to

Egypt

and

Sudan

H.E. Mr. Marc TRENTESEAU - Ambassador to

Morocco

and

Mauritania

H.E. Mr. Hubert COOREMAN - Ambassador to

Lebanon

H.E. Mr. Christophe de BASSOMPIERRE - Ambassador to

Tunisia

and

Libya
2) MIDDLE EAST AND GULF AREA (05/05/2021, 14:00 CEST)
H.E. Mr. Filip VANDEN BULCKE - Ambassador to

Jordan

and

Iraq

H.E. Mrs. Dominique MINEUR - Ambassador to the

KSA

,

Oman

and

Yemen

H.E. Mr. Leo PEETERS - Ambassador to

Kuwait

and

Bahrain

H.E. Mr. Bart DE GROOF - Ambassador to

Qatar

H.E. Mr. Peter CLAES - Ambassador to the

UAE
Seize the exclusive opportunity to benefit from the insights of BELGIAN AMBASSADORS in the Arab world during a lively interview focusing on current topics in the Arab World.
More information coming soon! Already mark your agenda…
For more detailed information, please contact, Ms. Sonia Devergnies, Project Manager, This email address is being protected from spambots. You need JavaScript enabled to view it.
---
Dynamic Dubaï: Networking Mission
15 - 19 November 2021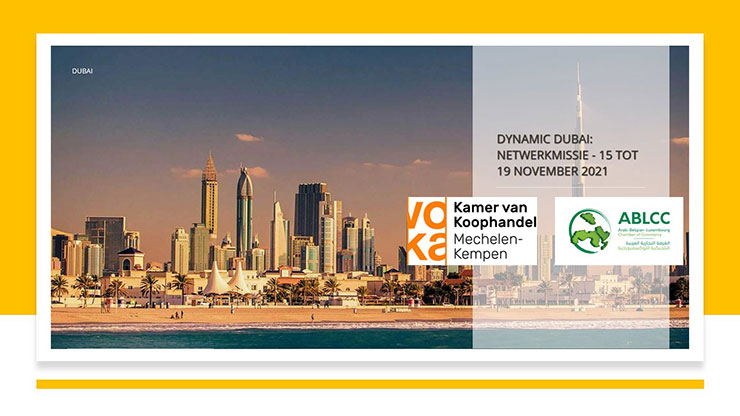 The Arab-Belgian-Luxembourg Chamber of Commerce is pleased to work closely with Voka - Chamber of Commerce Mechelen-Kempen in the organizing of their networking Mission to Dubaï from 15 - 19 November 2021.
It is worth noticing that this mission will coincide with Expo Dubai 2020 which is the first world exhibition that takes place in the MENASA area (Middle East, North Africa, South Asia) that will be held in the United Arab Emirates from 1 October 2021 to 31 March 2022.
Delegation members will have the opportunity to:
Come to know TODAY'S DUBAI - very progressive in the field of innovation and technology
Network with several leading organizations
Learn about the most important developments of this Emirate
Take part to guided visits to free trade zones, (Belgian) companies and sites that are important to Belgian SMEs
Visit the World Expo Dubai 2020 and the Belgian Pavilion
The United Arab Emirates represent an important economic, financial and innovation hub at regional level and on a global scale. The city of Dubai represents the main gate of entrance of goods in the Gulf region and in the Arab World, a region with an important demographic growth and a continuously expanding economy. It is foreseen that they will continue to register remarkable economic, technological and human development progress in the future.
For more detailed information, please contact, Ms. Sonia Devergnies, Project Manager, This email address is being protected from spambots. You need JavaScript enabled to view it.
---