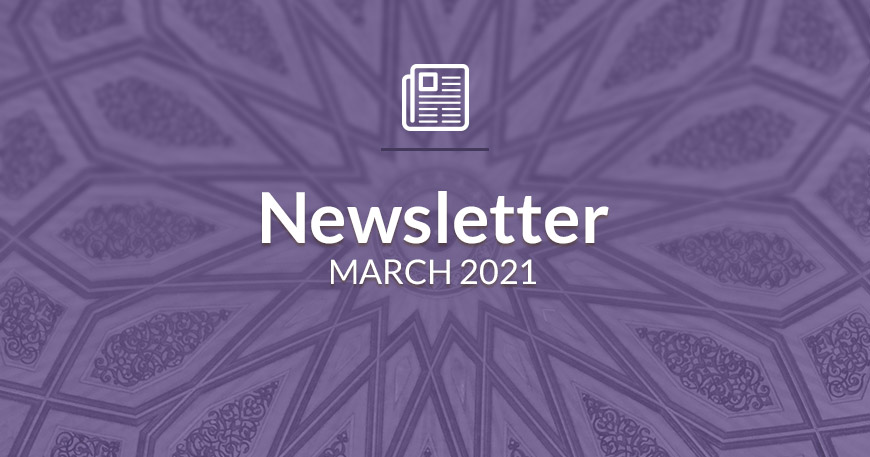 Newsletter March 2021 - Success stories from our members
Page 7 of 10
Success stories from our members
Gulf region's largest digital art center Infinity des Lumières to be powered by Barco technology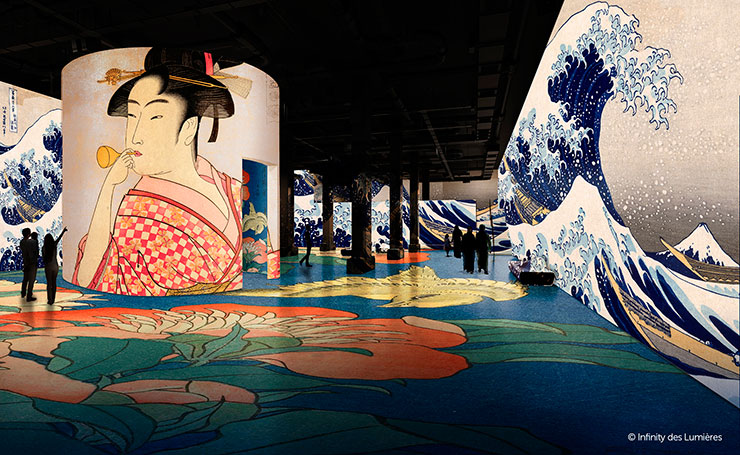 Kortrijk, Belgium, March 2021 – Barco has provided projection technology for a ground-breaking new immersive art centre, Infinity des Lumières, in Dubai (UAE). The new digital art center will allow visitors and residents of the UAE to discover a novel approach to experiencing art. The first set of digital immersive shows, starting in 2021, will focus on the masterpieces of coveted artists including Van Gogh, Japanese artists such as Hokusai and Kuniyoshi, as well as the contemporary artist and moviemaker Thomas Vanz.

Infinity des Lumières is the brainchild of organizing company INFINITYART and French company CULTURESPACES DIGITAL, the renowned provider of immersive digital experiences with masterpieces of some of the most famous artists in history. Barco has been a preferred technology partner for Culturespaces' digital art centers for many years.
"Infinity des Lumières is an inspiring and immersive experiential addition to the UAE's art and culture industry that will attract both residents and visitors from all over the world. The great image detail and color performance of Barco's projection technology will enable people to immediately engage with the artwork and enter the world of the artist through an unforgettable multi-sensory journey. It is an art experience for everyone that will set a new standard for the region", says Catherine Oriol (Director, Infinity des Lumières).
Impeccable immersive experience
Infinity des Lumières is located in The Dubai Mall, at the very heart of Downtown Dubai, at the footsteps of the world's tallest building, the Burj Khalifa. The digital art center has a 2,700 m² area and 3,300 m² screen surface (walls and floor) with inspiring, multi-layered virtual exhibitions and fascinating immersive content. The exhibition follows the same outline as Culturespaces' prestigious Atelier des Lumières in Paris and is powered by 130 Barco's cutting-edge projectors including 119 units of G60-W10s and some additional F70-W8 and F80-Q12 projectors.
"Dubai has transformed significantly over the last decade and is at the forefront of the global transformational era. That is why the image quality, detailed rendition of the artwork, and impeccable immersiveness were critical in our technology selection. We are delighted to have Barco as our technology partners to help provide a superior visitor experience at the center", says Catherine Oriol.
Reliable projection technology
Infinity des Lumières builds on the success of previous Culturespaces projects with Barco projectors in Paris, Les Baux-de-Provence and Bordeaux. The projectors at Infinity des Lumières have an even more challenging operational schedule, because they will need to deliver excellent and truthful colors from 10 am to midnight, 7 days a week. To make sure that Barco projectors continue to deliver the image quality they are known for, Infinity des Lumières is relying on Barco's excellent support services.
"We are glad to contribute to Infinity des Lumières' goals of attracting new audiences for art through cutting-edge digital technology," says Erdem Soyal (Vice President Middle East and Africa, Barco). "Infinity des Lumières is the first immersive art project of this size in the Middle East, and we are looking forward to see our projectors in operation."
---
About Infinity des Lumières
Infinity des Lumières is the ultimate immersive digital art experience in the Middle East, and the biggest digital art venue in the GCC region.
With 130 projectors and 58 speakers, in an impressive, 2,700 sqm venue within The Dubai Mall, it brings to life iconic and contemporary art through 3,000 HD digital moving images. Its digital facade is the largest within The Dubai Mall – a magnificent art projection with a total display area of 200 sqm, while its Boutique is an experience in its own right, accessible directly from the mall and open to everyone.
As the regional epicentre of pioneering cultural expression, Infinity des Lumières provides infinite possibilities to be at the center of art, fully immersed and connected to it.
For more information, visit us at www.infinitylumieres.com follow us on Instagram (@Infinitylumieres), Facebook (@InfinityDesLumieres), Twitter (@infinitylumiere), LinkedIn (Infinity des Lumières), YouTube (Infinity des Lumières).
Press contact: HAVAS PR – This email address is being protected from spambots. You need JavaScript enabled to view it.
---
About Culturespaces
With 30 years of experience and more than 4 million visitors a year, Culturespaces, founded in 1990 by Bruno Monnier, is the leading private operator specializing in the global management of monuments, museums, and art centres. Since 2012, Culturespaces has also been one of the pioneers in creating digital art centres and immersive digital exhibitions.
---
About Barco
Barco designs technology to enable bright outcomes around the world. Seeing beyond the image, we develop visualization and collaboration solutions to help you work together, share insights, and wow audiences. Our focus is on three core markets: Enterprise (from meeting, classroom and control rooms to corporate spaces), Healthcare (from the radiology department to the operating room), and Entertainment (from movie theaters to live events and attractions). In 2020, we realized sales of 770 million euro. We have a global team of 3,300 employees, whose passion for technology is captured in 430 granted patents.
For more information, visit us on www.barco.com, follow us on Twitter (@Barco), LinkedIn (Barco), YouTube (BarcoTV), or like us on Facebook (Barco).