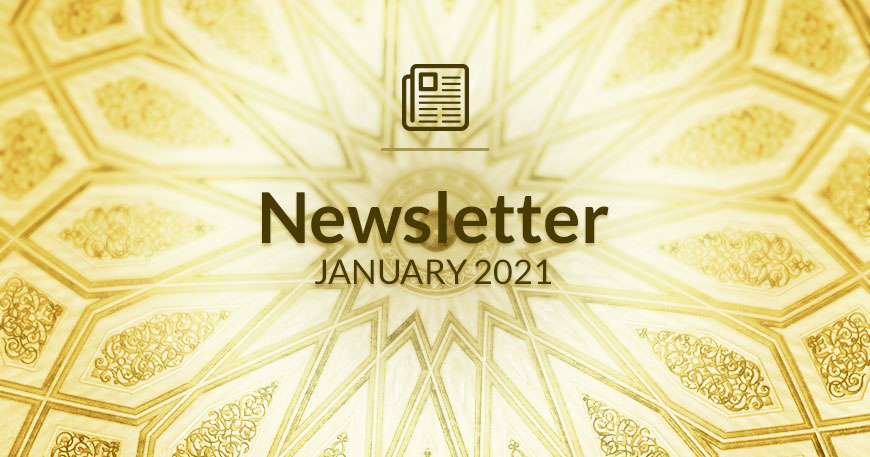 Newsletter January 2021 - Future Activities of the ABLCC
Page 3 of 10
Future Activities of the ABLCC
9-10-11 February 2021 | FIT EXPORTBEURS - Visit Our Stand

On 9-10-11 February 2021, Flanders Investment & Trade organizes the third edition of its "Exportbeurs". This edition of the Exportbeurs, which is the place to be for Flemish companies with international projects and export plans, will take place virtually.
Thanks to the rich and varied programme you will have the chance to take part to various workshops and seminars on topics related to exporting and internationalization as well as to have b2b meetings with the FIT expert exhibitors.
As part of the programme, the Arab-Belgian-Luxembourg Chamber of Commerce will hold a seminar "Doing business with Arab countries: take a step further!" on February 09 at 4.00 pm. You will also have the opportunity to learn more on the complete and specialised range of services offered by the ABLCC as well as book private meetings with our team to get more specific and more accurately targeted reponses!
Don't forget to circle 09 to 11 February on your calendar and come visit our stand!
For more information, the full programme and registration, click here:
---
03 March 2021 | Meet Arab Economic Attachés and Belgian Foreign Trade Agencies
On 03 March 2021, from 1.00 pm to 02.30 pm.the ABLCC will organize an online meeting aiming at gathering the three Regional Foreign Trade Agencies (AWEX, BIE, FIT) on the one hand, and Arab Economic Attachés on the other hand, along with our members and friends.
The event presents the ideal opportunity to find out more about the Agenda of the three Regional Foreign Trade Agencies in and with the Arab world, as well as to make the acquaintance of new Arab Economic Attachés in Belgium and local key players.
More information coming soon! Already mark your agenda…
---