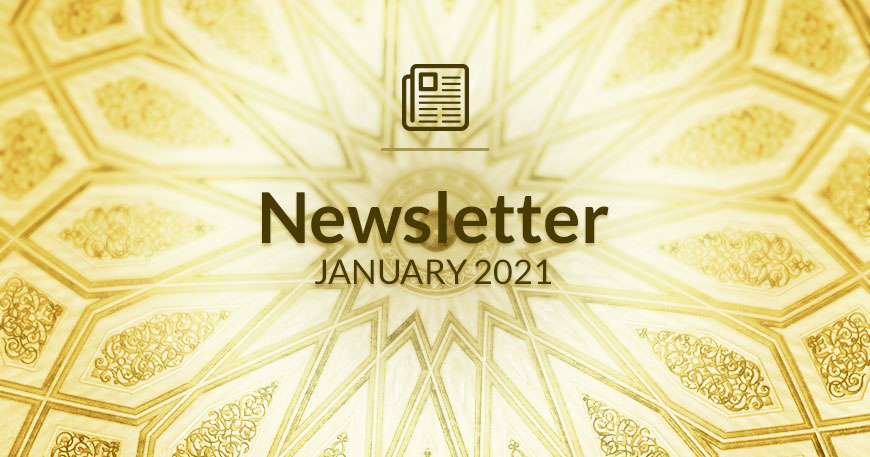 Newsletter January 2021 - News
Page 6 of 10
News
ALGERIA - Foreign investors to acquire full ownership in projects involving non-strategic sectors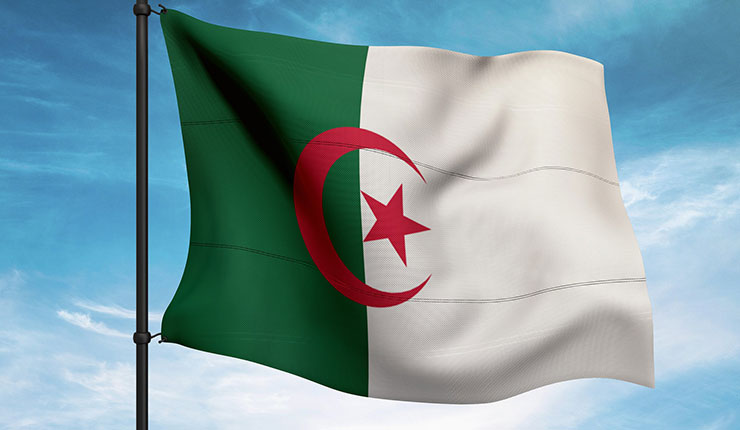 The Algerian parliament recently passed reforms that will allow foreign investors to acquire full ownership in projects involving non-strategic sectors. Investors will no longer have to partner with a local investor in order to conduct projects, an evidence of the country's ambition to attract foreign businessmen and diversify its economy.
Credit photo: ALBA.
---
BAHRAIN - Highest share of female start-up founders in the world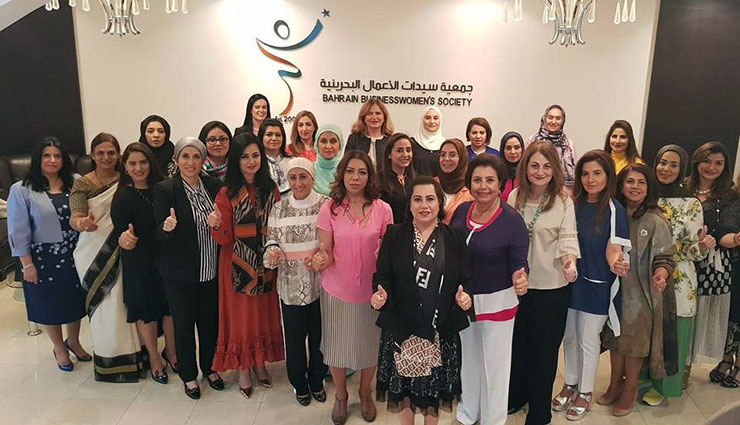 Women, Bahraini and expats, have played a significant role in driving the development of start-ups in the Kingdom. "There is a big drive and strong drive by the government here to empower women and to expedite and increase their participation into the economy." – Pakiza Abdulrahman, head of start-ups, Bahrain Economic Development Board. Whereas, the overall balance between males and females working in the start-up environment is roughly at 50/50, the Bahrain has the highest share of female founders in the world, at 18%, which is slightly above London and Silicon Valley.
---
EGYPT - DEME Awarded the Abu Qir Port Project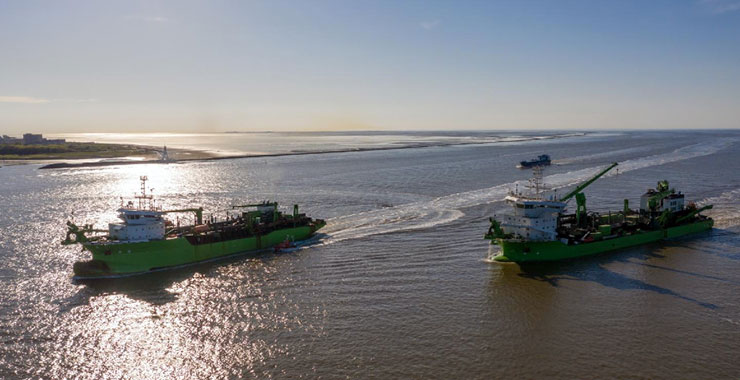 DEME, Sponsor of the Arab-Belgian-Luxembourg Chamber of Commerce, was awarded the prestigious Abu Qir Port Project in Egypt, thereby securing a 300M contract. In total, 1000 hectares of new land will be reclaimed from the sea and allow the further development of Abu Qir, which is destined to supplement Alexandria as a business hub. "We are very proud to have secured our largest ever dredging and land reclamation contract to date, and to support the Arab Republic of Egypt in its ambitions to develop a world-class project". Mr. Luc Vandenbulcke, CEO of DEME GROUP.
Credit photo: DEME
---
IRAQ - CJ-ICM Logistics: "We do the craziest things"

CJ-ICM Logistics is a member of the CJ conglomerate, a spin-off from the Samsung Group. CJ is active in various industries including foodstuffs, pharmaceuticals, catering and entertainment. In 2017, CJ acquired the Kuehne & Nagel division Ibrakom, and ICM (Ibrakom Caba Misnak) was formed. In May 2019 the group set up a subsidiary in Port of Antwerp.
"Antwerp is a very important transit port for us," says Van der Veeken. "A lot of South Korean cargoes come here, such as steel. Taking Antwerp as a basis we aim to further develop the business and build up a clientele in the Benelux and France."
Iraq
The biggest market for CJ-ICM Logistics is the oil and gas industry in Central Asia and the Middle East. "We have 1.2 million square metres of storage space in the port of Umm Qasr in Iraq. We handle all the breakbulk cargo there. We also collaborate closely with CJ-ICM Dubai. Recently we coordinated the transport of an oxidiser from the United Arab Emirates in Jebel Ali via Umm Qasr to West Qurna in Iraq. "
---
KSA - Dental Care Digital Transformation Project with the Belgian company Hict

The Belgian healthcare consulting company initiated a new collaboration with the Saudi Samir Group, thereby joining a consortium of 6 other partners. The consortium will address the Dental Care Digital Transformation Project for the Saudi Ministry of Health, a major project in line with the Saudi Vision 2030. "H.E. Dominique Mineur, Ambassador of Belgium in Riyadh, supported the collaboration by inviting Hict and Samir Group for a business dinner at her residence in Riyadh. All partners are 100% aligned to make a success of this high-visibility project!"

Credit photo: Hict.
---
QATAR – Qatar's growth to accelerate during 2022-2024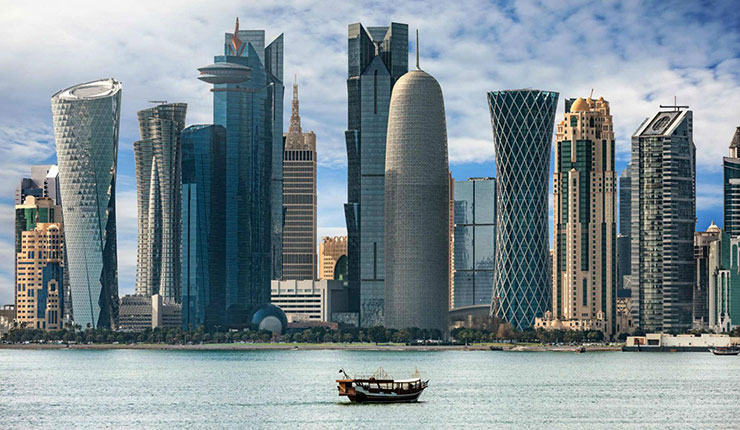 Qatar's overall growth is expected to accelerate during 2022-2024 because of the country's hosting of the FIFA World Cup in 2022 and the investment spending on the expansion of liquefied natural gas (LNG) output capacity, Moody's Investors Service has said in its latest report.
"During the course of 2023-27, Qatar Petroleum is targeting to increase its LNG production capacity to 110-126 million tonnes per annum (mtpa) from 77.5 mtpa. The LNG output increase by almost 60 percent will drive the country's economic growth," the global rating agency said.
"The Qatari authorities have also announced their plans to accelerate the Hamad Port expansion project by bringing it forward to 2020 from an initial target date of 2030. This will support non-hydrocarbon growth over the next several years," the report said.
At completion, Moody's said, the Hamad Port will be one of the largest deep-water seaports in the world with a capacity of 12 million twenty-foot equivalent units (TEUs).
---
UAE - 40th GITEX Technology Week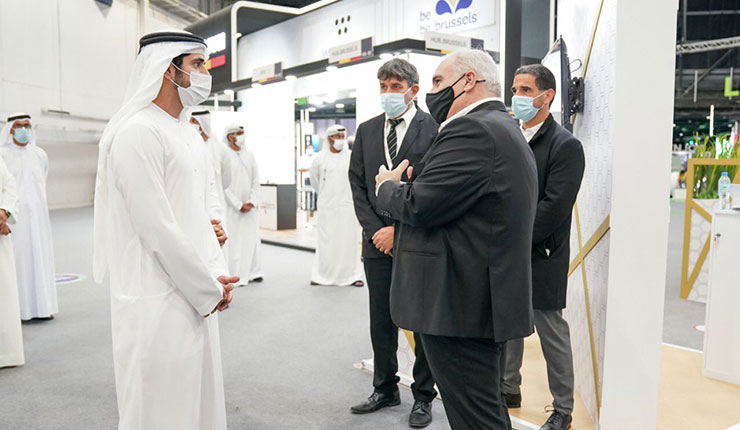 The Gulf Information Technology Exhibition (GITEX) - largest ICT event in the Middle East - took place in the presence of H.H. Sheikh Hamdan bin Mohammed, Crown Prince of Dubai, and gathered more than 1200 international companies at the Dubai World Trade Center. A Belgian Pavilion was inaugurated by H.E. Peter Claes, Ambassador of Belgium in the UAE, and held in a blended format. ABLCC Members participated both virtually and physically.
---