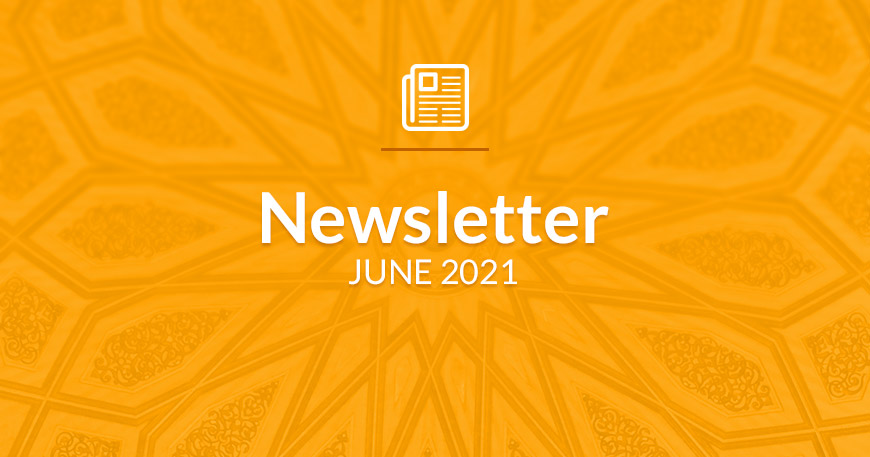 Newsletter June 2021 - News
Page 5 of 10
News
SG Khaled Hanafy Unanimously Reassigned For A Second Term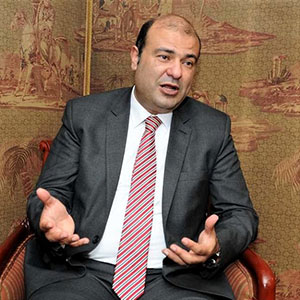 The Arab-Belgian-Luxembourg Chamber of Commerce would like to warmly congratulate Dr. Khaled HANAFI for his appointment as Secretary General of the Union of Arab Chambers for a second term.
The Union of Arab Chambers represent the private sector in Arab countries, that is to say, in 22 Arab countries. They also have 16 joint Chambers outside the Arab region, one of which is the Arab-Belgian-Luxembourg Chamber of Commerce. According to Dr. Khaled Hanafi, nowadays, the private sector in Arab Countries represents more than 75 % of the GDP, thus representing a dominant part of the economy.
The Union has played an important role in the process of promoting the trade cooperation between the Arab Countries at the levels of commerce and investment. The Union was always the first to call for the foundation of the Common Arab Market and developing the general principles that should be implemented in order to achieve Economic Unity between the Arab Countries.
---
Liege Airport and Saudia Cargo sign a commercial partnership

Saudi Cargo will increase cargo flights to and from Liège Airport; thus highlighting Liège Airport Logistic assets within Saudia Cargo's global network.
"This contract cements the role Liege Airport plays in the centre of global logistics. Saudia Cargo has been operating with us since last year with intensified connections to/from the US, Africa and the Middle East. This leading air cargo company has signed a partnership with Alibaba Group's logistic arm, Cainiao, and our airport will remain a crossroad for world trade operations. We look forward to establishing a strong relationship with such a reputable airline" stated Frédéric Jacquet, CEO of Liège Airport.
Saudia Cargo's Executive Director Operations Performance, Hassan Zaki Al-Dessi, noted: "This partnership aligns perfectly with the airline's business goals, and we are thrilled to extend our commercial partnership to further strengthen our position in the European arena and highlight Liege Airport's strong presence in the global logistic network".
Adapted from : http://www.tradearabia.com/news/IND_383113.html
---
Morocco: National business environment policy 2021-2025 adopted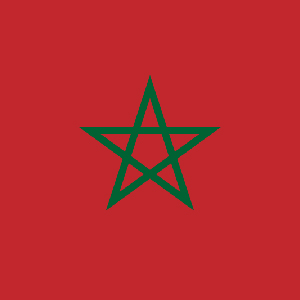 The National Business Environment Committee (CNEA) has adopted the national business environment policy covering the period from 2021 to 2025.
This policy, which includes a total of 33 reform projects, is based on three pillars:
improving the structural conditions of the business environment
simplifying companies' access to the necessary resources and strengthening transparency
inclusion and cooperation of public and private sectors
On this occasion, the head of government, Saad-Eddine El Othmani, highlighted that the aim of this policy is to develop an "integrated strategic vision which intends to bring together favorable conditions for investors so that they can contribute to the creation of wealth in Morocco"
---
UAE – Dubai launches its Food Tech Valley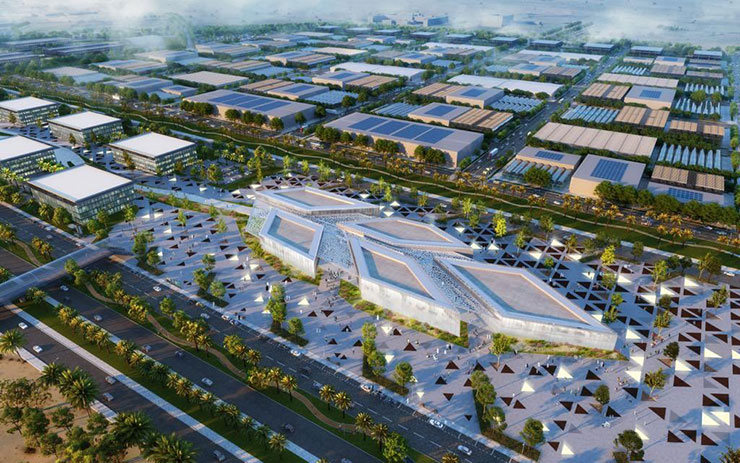 Sheikh Mohammed bin Rashid –Vice President and Ruler of Dubai – launched Dubai's Food Tech Valley: "a new modern and vibrant city that will serve as a global destination for start-ups and industry experts in the food ecosystem".
This project is the fruit of a partnership between the Ministry of Food and Water Security and WASL PROPERTIES, and seeks to triple national food production and increase self-sustainability.
" Our country is a global food logistics hub, and we will work to create a nurturing environment for agribusinesses to develop new farming technologies and enhance our future food security", added Sheikh Mohammed bin Rashid.
Adapted from : https://www.thenationalnews.com/uae/government/sheikh-mohammed-launches-dubai-s-food-tech-valley-1.1214493#1, https://www.arabianbusiness.com/technology/462853-dubai-unveils-food-technology-valley-to-drive-agtech-enhance-food-security
---
MOROCCO – SGS to provide product conformity assessment services to the Kingdom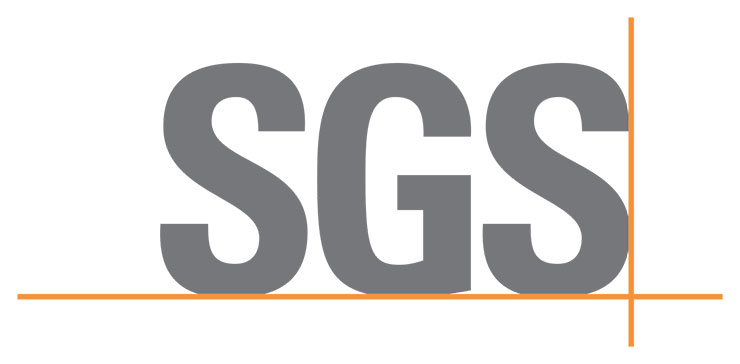 SGS, a strategic partner and sponsor of the ABLCC, signed a contract with the Moroccan Ministry of Industry, Trade, Green and Digital Economy (MICEVN) for the implementation of the Conformity Assessment Program on industrial products, starting 1 May 2021.
The assessment program aims at verifying that the products imported to Morocco meet relevant standards and/or technical regulations. SGS, acting on behalf of the MICEVN, will provide conformity assessment services for exporters of industrial products to Morocco and issue certificates of conformity in the country of origin. The certificate is then to be transferred from the exporter to the Moroccan importer or agent and authenticated by SGS Morocco.
Adapted from : https://www.sgs.com/en/news/2021/03/sgs-to-provide-product-conformity-assessment-services-to-the-kingdom-of-morocco
---
OPEC – Oil prices expected to rise in the next quarters of 2021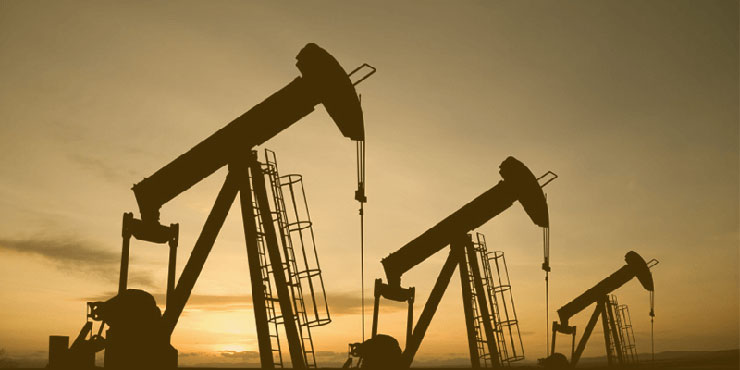 Most oil exporters among Arab countries saw their fiscal accounts deteriorated in 2020 as a result of contracting domestic demand, the significant drop in oil prices, and the measures deployed in order to fight the impact of the pandemic. The IFM noted that the fiscal deficit for the MENA region reached 10,1% of GDP in 2020 (the deficit amounted 3,8% of GDP in 2019).
However, the situation in the region is expected to improve significantly in the next quarters as vaccination programmes are accelerating and transportation fuel demand is rising across the world. According to the Organization of the Petroleum Exporting Countries (OPEC), global oil demand is expected to rise, despite the current sanitary crisis in India, by 5.95 million barrel per day.
Whereas demand in oil is not expected to return to its pre-Covid-19 level this year, this would bring the annual average to 96,5 million barrel per day in 2021, which is roughly 6 million barrel per day than then demand in 2020.
Adapted from : https://oilprice.com/Energy/Crude-Oil/OPEC-Continues-To-See-Strong-Oil-Demand-Recovery-In-2021.html, https://www.spglobal.com/platts/en/market-insights/latest-news/oil/041121-middle-east-oil-exporters-will-see-lower-breakevens-even-as-prices-stall-imf
---
MIDDLE EAST – Egypt, Jordan, and Iraq to strengthen economic cooperation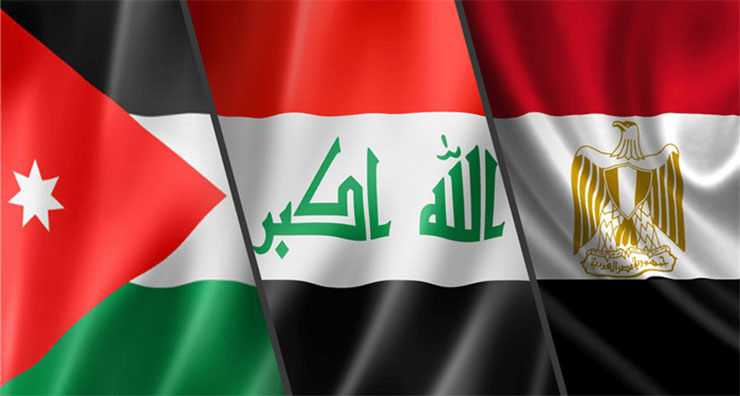 Egyptian President Abdel Fattah al-Sisi (C), Iraqi Prime Minister Adil Abdulmehdi (R), and Jordanian King Abdullah II (L) in Cairo, 2019 [PRESIDENCY OF EGYPT/HANDOUT/Anadolu Agency]
Egypt, Jordan, and Iraq have been working to strengthen economic cooperation over the past years. The three countries seek to boost tripartite partnership and promote cooperation among Arab countries.
Energy
In line with ambitions to become a regional energy hub, Egypt seeks to increase electricity exchange with the neighbourhood. The Egyptian Minister of Electricity and Renewable Energy Mohammed Shaker said Egypt had already power links with Jordan, Libya and Sudan. He also announced the ongoing conduction of an electrical interconnection project between with Iraq, and added that studies are carried out in order to find ways to increase the capacity of electrical interconnection with the Mashriq and the Maghreb.
Land route, Trade, and Transport of Goods
The Egyptian Minister of Transport Kamel El-Wazir, and the Jordanian Ambassador in Cairo, announced that a new land route should link the three countries, from Cairo to Baghdad through Amman. The Minister and the Ambassador also discussed ways to tackle the overcoming hurdles faced at arrival ports, and to facilitate the transfer of Egyptian products to Jordan, and from Jordan to other Arab countries, such as Iraq and Syria.
Adapted from : https://www.arabnews.c om/node/1818631/middle-east; https://www.arabnews.com/node/1852096/middle-east
---
Embassy Of Lebanon In Brussels - Networking Platform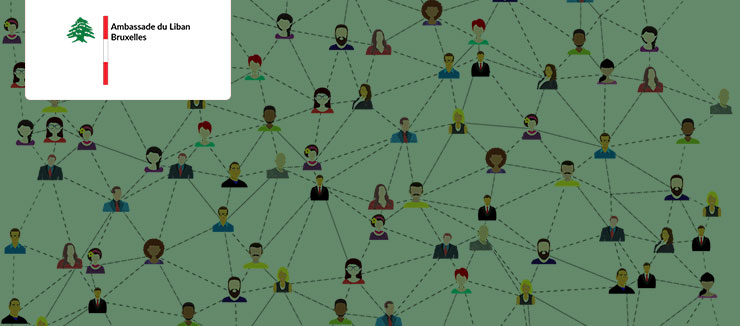 The ABLCC is pleased to inform that the Lebanese Embassy in Brussels launched a new "Networking" platform.
This platform aims at becoming a multi-functional network to strengthen communication and solidarity within the Lebanese community in Belgium and Luxembourg. It is thus structured around three primary goals:
Provide the Lebanese diaspora with work opportunities . To this end, Lebanese looking to recruit Lebanese talent are invited to post their offers on the plateform and young Lebanese looking for a job will have the chance to apply.
Set up a database with all the services offered by the Lebanese diaspora and categorize in terms of their area of expertise.
Enhancing connectivity between the Lebanese people thanks to the discussion forum and on all subjects of common interest.
The Embassy of Lebanon in Brussels is calling on their compatriots to register on the platform and start publishing their advertisements (Job offers and/or services to be provided).
---