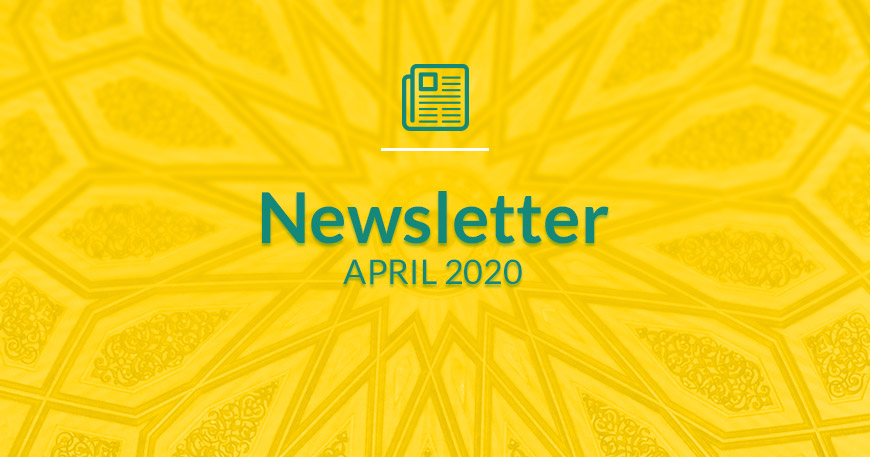 Newsletter April 2020 - Future Activities of the ABLCC
Page 3 of 8
Future Activities of the ABLCC
13 May 2020 | ABLCC Webinar - Doing Business with Arab Countries : Preparing for COVID19's Aftermath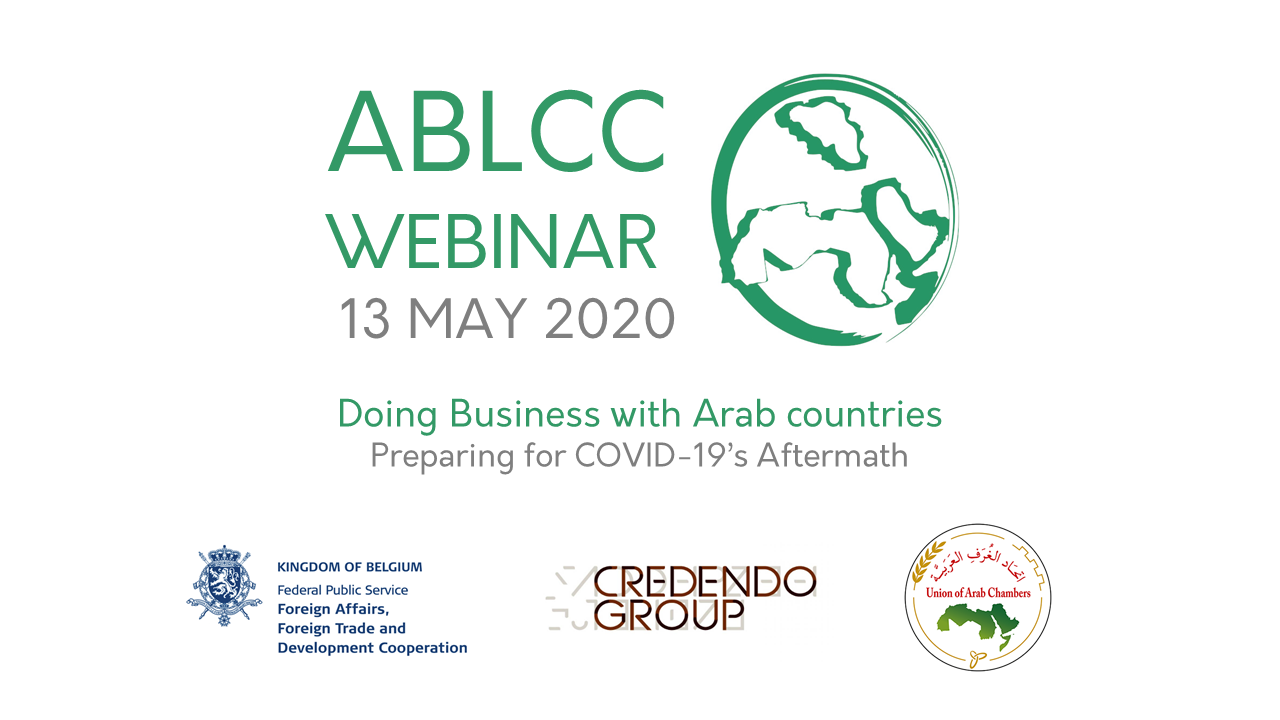 The Arab-Belgian-Luxembourg Chamber of Commerce is pleased to invite Belgian businesses that are internationally active to its first webinar on 13 May 2020, with H.E. Peter HUYGHEBAERT - Director MENA, Belgian Ministry of Foreign Affairs, Dr. Khaled HANAFI - Secretary General of the Union of the Arab Chambers, Nabil JIJAKLI - Deputy CEO, Credendo Group, and Jan-Pieter LALEMAN - Country Risk Analyst MENA Region, Credendo Group.
Our speakers will present a comprehensive overview on the economic and commercial consequences of the COVID-19 crisis in general, and pursue with a focus on the Arab countries. Most Arab countries have demonstrated successful leadership and resilience in tackling the pandemic and its effects on the business environement and ensuring business continuity. You will get a better insight into what matters to you as a Belgian or Luxembourg company doing business with Arab countries under the current crisis and its aftermath.
In this particularly challenging times, the organization of this online seminar is a way for us to express our dedication and support to our members and partners. We remain at your disposal for any further details regarding the webinar, but also in the framework of our usual trade services (business support, legalization, translation, and much more). Do not hesitate to contact This email address is being protected from spambots. You need JavaScript enabled to view it..
---
Save the Date - 13 October 2020
The ABLCC Board of Directors and General Assembly - initially scheduled to be held on 15 June 2020 – has been postponed to 13 October 2020.
As usual, our Board of Directors will be followed by our Arab-Belgian-Luxembourg Economic Forum, so mark your calendar!
For more information, please send an email to This email address is being protected from spambots. You need JavaScript enabled to view it.
---
Special Communication - COVID19
We are sorry to announce that, in light of the recent developments connected with COVID-19, and the subsequent sanitary measures that have been taken worldwide, all events organized by the ABLCC are postponed until further notice.
We encourage you to consult the ABLCC website page regularly so as not to miss any important event!!!
---