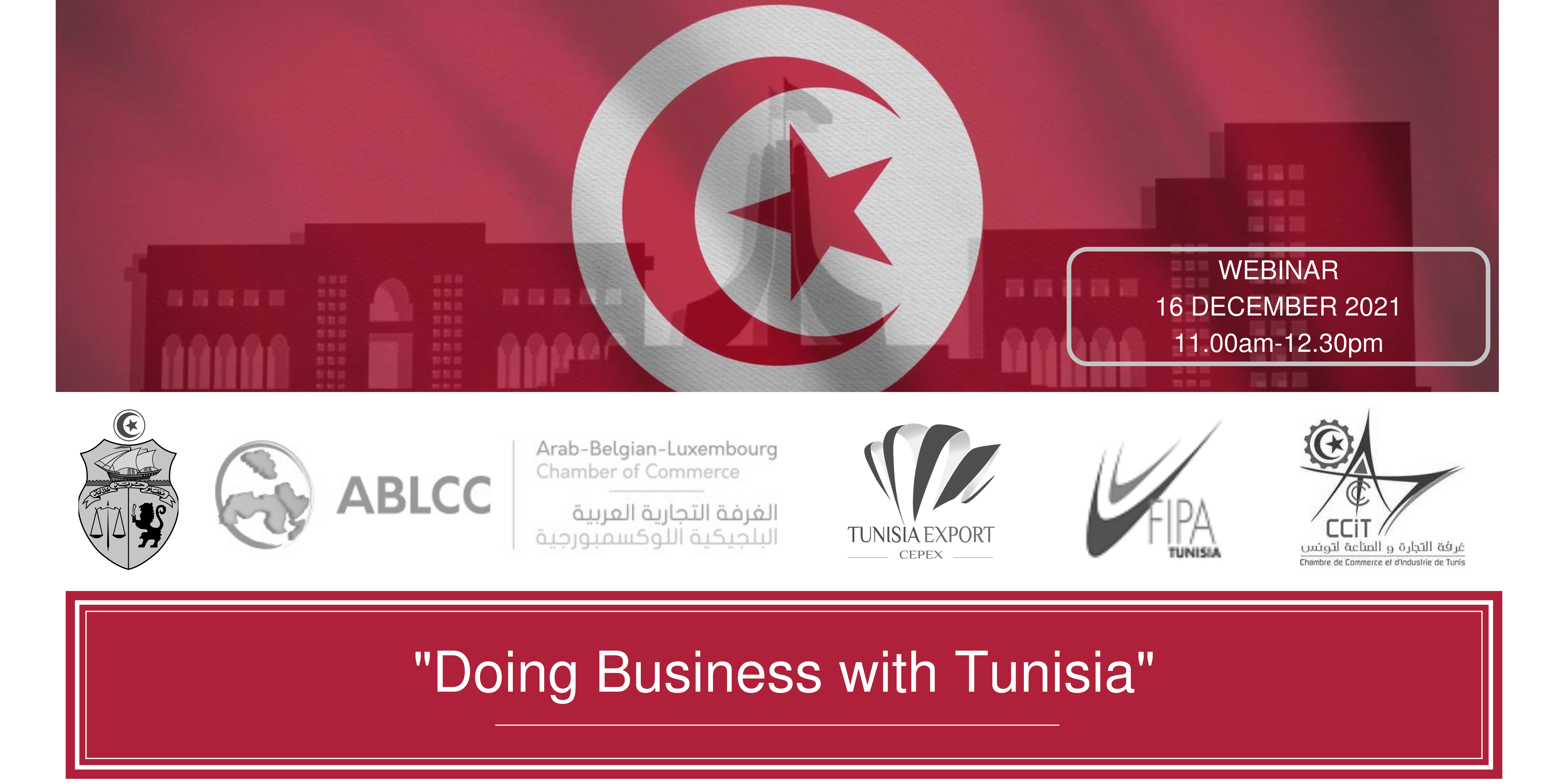 WEBINAR | "Doing Business with Tunisia" | 16 DECEMBER
The Arab-Belgian-Luxembourg Chamber of Commerce (ABLCC) and the Embassy of the Republic of Tunisia in Brussels are pleased to invite you to a key webinar "Doing business with Tunisia" on December 16, 2021 from 11:00 to 12:30.


Dedicated to the Belgian and Luxembourg business communities and the various economic structures in both countries, this event will be an opportunity to present the Tunisian market and investment and trade opportunities in Tunisia, and announce BtoB meetings.


This webinar will moderated by M. Qaisar Hijazin, Secretary General of the ABLCC, and will gather several speakers such as the Foreign Investment Promotion Agency (FIPA-Tunisia), the Chamber of Commerce and Industry of Tunis and the Center for Export Promotion (CEPEX-Tunisia), Flanders Investment & Trade, Wallonia Export and Foreign Investment Agency and Hub. Brussels as well as the Ambassador of Tunisia in Brussels and the Ambassador of the Kingdom of Belgium in Tunisia.