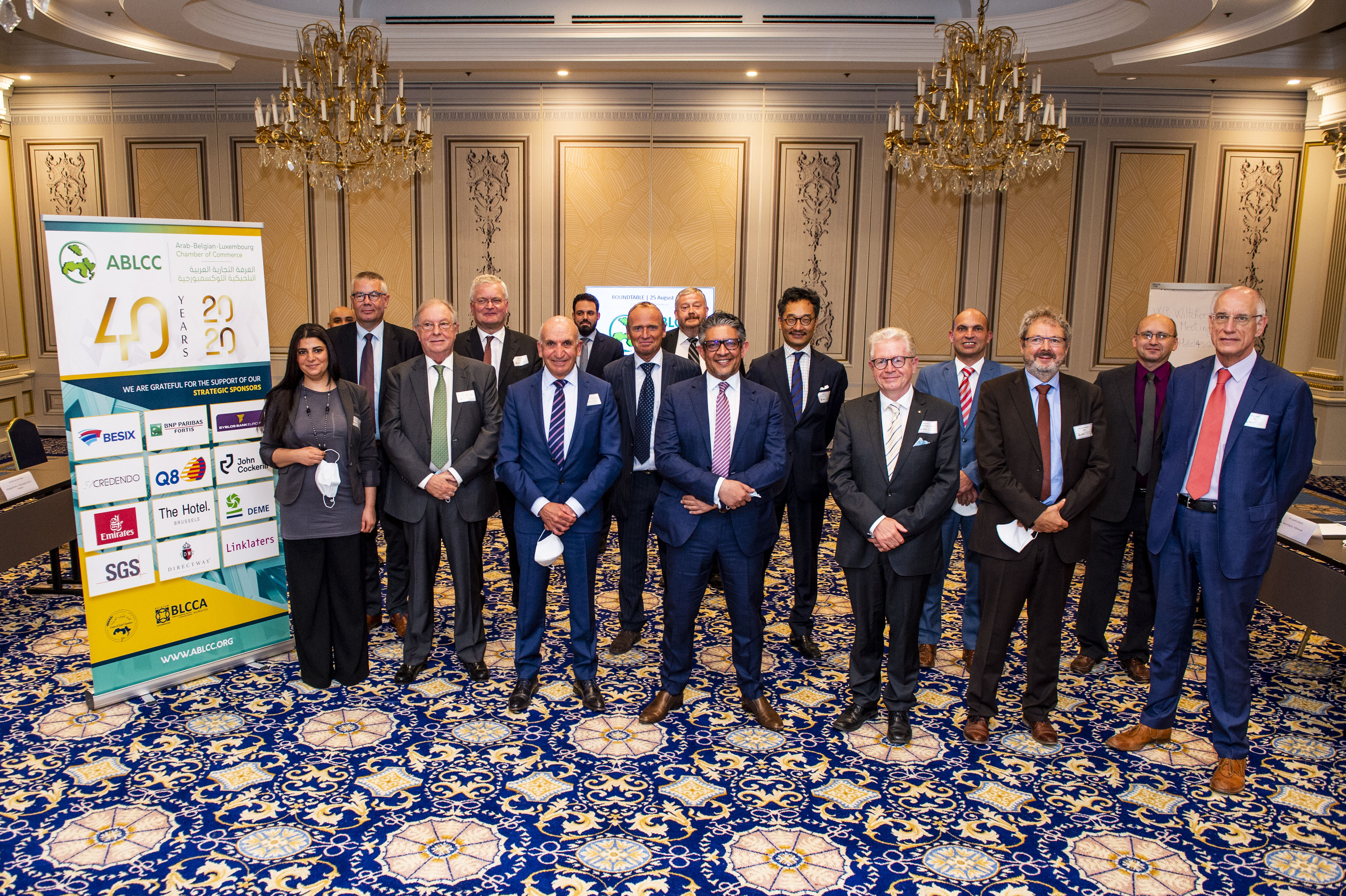 Roundtable | H.E.M. Al-Tuwaijri, NOMINEE OF THE KINGDOM OF SAUDI ARABIA FOR THE POST OF WTO DIRECTOR GENERAL 2020
On the occasion of the visit of H.E. Mr. Mohammad Al-Tuwaijri, Minister-ranked Advisor to the Royal Court of Saudi Arabia and Nominee for the position of WTO Director General, the Arab-Belgian-Luxembourg Chamber of Commerce was delighted to have been entrusted with the organization of a roundtable meeting with a selected group of attendees on Tuesday, 25 August 2020, from 12.30 to 1.30 p.m.

H.E. Al-Tuwaijri made a presentation on his forwardlooking vision for the World Trade Organization (WTO), followed by a question and answer session.

This rountable exchange was a great opportunity for our attendees to reflect on the future of the WTO and to exchange ideas with each other.

The WTO is the leading international organization dealing with the rules of trade between nations. The goal is to ensure that trade flows as smoothly, predictably and freely as possible.