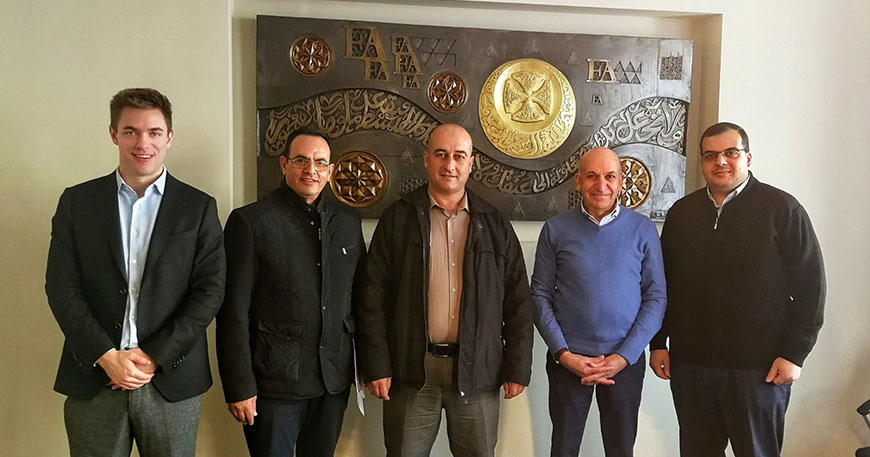 Palestinian Clusters representatives in visit to Belgium
Representatives from different Palestinian clusters (Stone & Marble, Hebron Leather & Shoes, Salfit House Furniture) visited the Chamber on 28 November.
Three representatives of Palestinian clusters - Mr. Abdulrahman Sawayfeh (Palestinian Stone & Marble Cluster), Eng. Mohammed Husian (Hebron Leather and Shoes Cluster) and Mr. Khalid Mahboubah (Salfit House - Furniture Cluster) - visited the ABLCC on 28 November.
The main goal of the visit is to meet potential partners and explore the opportunities of collaboration with Belgian actors. Indeed, the Palestinian clusters are already fully developed and seek to go international.
The discussion included, among others, the possibilities of organising a B2B session with Palestinian and Belgian companies, connecting the clusters with Fair Trade networks and adhering companies as well as the idea of organizing a trade mission from Palestine to Belgium or the other way around, in collaboration with the commercial attachés.
The ABLCC is pleased to take part in the promotion of business relationships between Palestine and Belgium and truly believes in the success of this initiative.

For more information, visit www.pal-cluster.ps