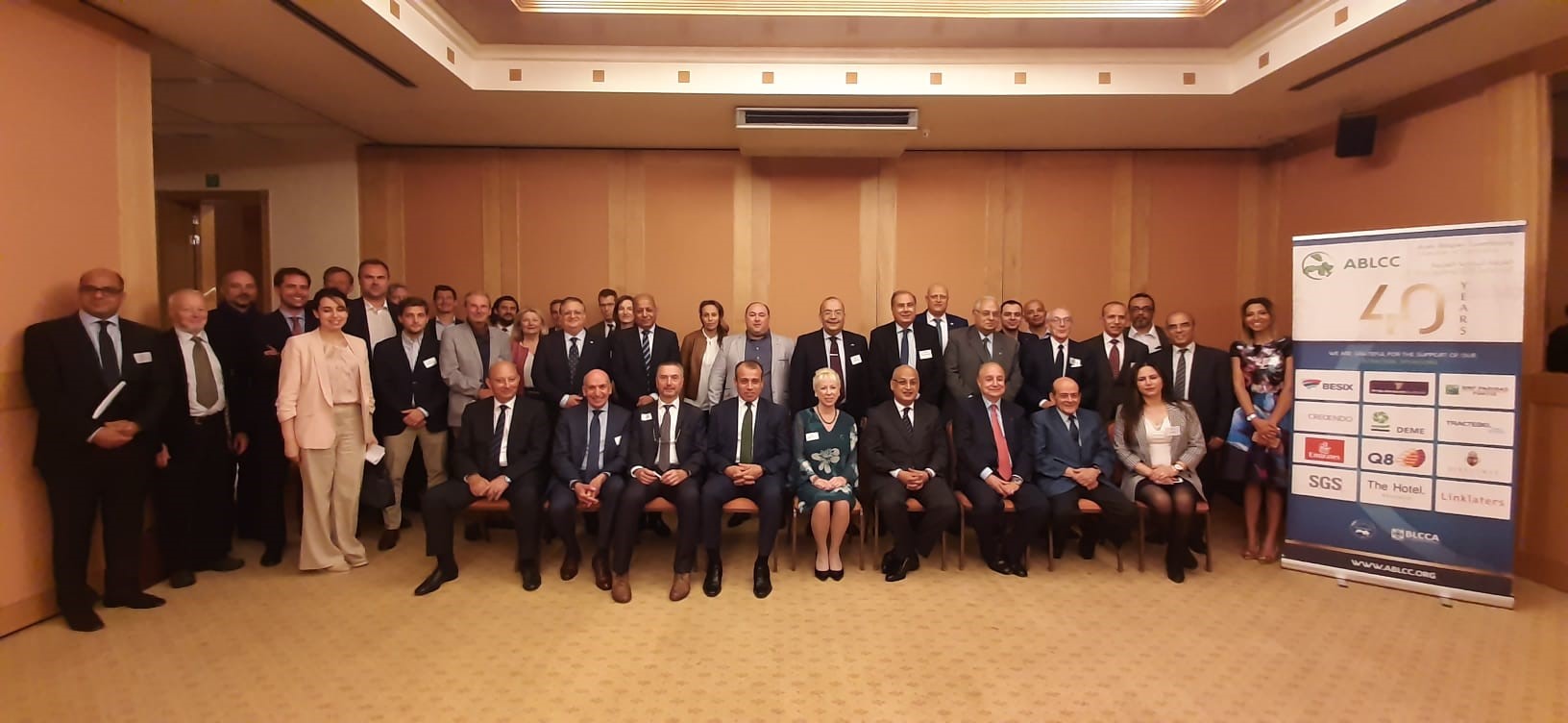 Egyptian - Belgian Business Forum with EBBA
On 17 June 2019, the Arab Belgian-Luxembourg-Chamber of Commerce had the pleasure of welcoming the Egyptian Belgian Business Association (EBBA) headed by Mr. Rafik ATTIA.


On this occasion the ABLCC organized, in collaboration with the Commercial office of the Embassy of Egypt in Brussels, a Business Seminar, followed by a Lunch and B2B meetings.


The Secretary General of the ABLCC Mr. Qaisar Hijazin drew attention, in his welcome speech, to the fact that it was the 10th visit of the EBA Delegation to Brussels. He also addressed special thanks to the Embassy of Egypt in Brussels for its support and praised the development of the Egyptian economy in all sectors.
The Ambassador of Egypt HE Mr. Khaled EL BAKLY expressed the significance of the economic and social reforms undertaken in Egypt and addressed the importance of Egypt as a Hub for Business for all the MENA region and Africa.

He recalled the long history of friendship between Egypt and Belgium and mentioned that Egypt is becoming an energy hub for the Mediterranean area.


Ms. Fabienne L'HOOST, General Director of the Belgian Foreign Trade Agency, stressed the importance of Egypt for Belgian foreign trade and mentioned the increasing number of opportunities for Belgian companies as a consequence of the development of the Egyptian economy. Finally, Mr. Jozef SOMERS, Operations Manager at SGS, shared with us his successful experience with trade in Egypt.


This event was an occasion for the ABLCC to thank for their support and collaboration its valuable partners: the FIT agency, HUB Brussels, AWEX; but also, HE Mr. Yahya EL WATHIK BELLAK and Mr. Sherif ERFAN from the Embassy of Egypt; and the BECI and CBL ACP.