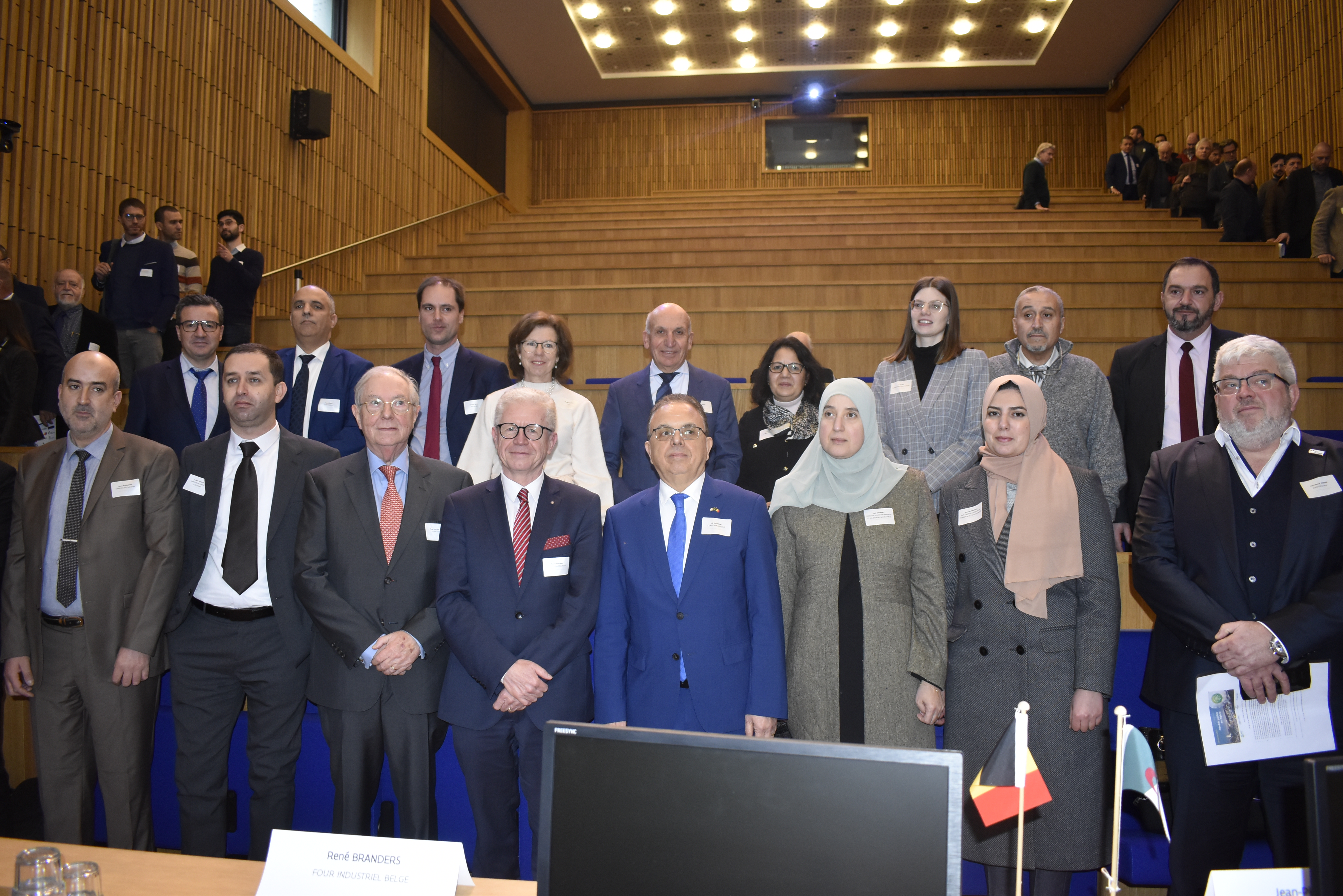 Seminar "The public procurement market in Algeria"
You are interested in entering the Algerian market but you have missed this event?

Make use of our services and wide network of contacts. Send us an email at This email address is being protected from spambots. You need JavaScript enabled to view it.


It will be a great pleasure for us to assist you!
Thursday 26 January 2023 was dedicated to Algeria and the great opportunities it offers.
This Seminar "The public procurement market in Algeria" was the first major meeting organized by Flanders Investment & Trade (FIT), The Wallonia Export & Investment Agency (AWEX), and hub.brussels, in close collaboration with the Arab-Belgian-Luxembourg Chamber of Commerce (ABLCC) and the Algerian Embassy in Brussels in this beginning of the year 2023!
The large number of participants- over a hundred – made it clear that Belgian entrepreneurs are convinced of the importance of the Algerian Market, which offers significant opportunities ,and that there is a strong desire to further develop commercial exchanges between both countries.
Morning session: Seminar
After a welcome note of Mr. Qaisar Hijazin, Secretary General of the ABLCC, H.E. Alain LEROY, Ambassador of Belgium in Algeria and H.E. Ali MOKRANI, Ambassador of Algeria to Belgium, delivered keynote speeches, highlighting, among others, Belgian-Algerian long-term relationship of mutual confidence, the Algerian government strategic vision, as well as the significant increase in trade between both countries over the past 12 months. All of these in the context of the celebration of 60 years of diplomatic relations, traditionally marked by friendship and cooperation.
Following these very inspiring introductions, the participants had then the opportunity to learn more about upcoming projects and opportunities offered by Algeria thanks to detailed accounts of Algerian speakers from:
The Algerian Ministry of Energy and Mines
Algerian Ministry of Industry
Ministry of the Environment and Renewable Energies
Algerian Agency for Promotion and Investment
Algerian Ministry of Transport
To bring the seminar to an end, Mr. Qaisar Hijazin, Secretary General of ABLCC, chaired a dynamic session on Belgian success stories in Algeria with :
Jean-Pierre Rorive - Directeur de la Division Transport, John Cockerill
René Branders - CEO de FIB Belgium (FOUR Industriel Belge)
Peter van der Veeken – Managing Partner, CJ-ICM Logistics
All were unanimous on the importance of the Algerian market, as well as on short and long-term prospects.


Afternoon Session: B2B Business Networking
After a buffet-lunch, during which they had the opportunity to establish contacts, the participants took part to a B2B business networking with the Algerian representatives from the various ministries.
Thanks to everyone who contributed to the success of this day.