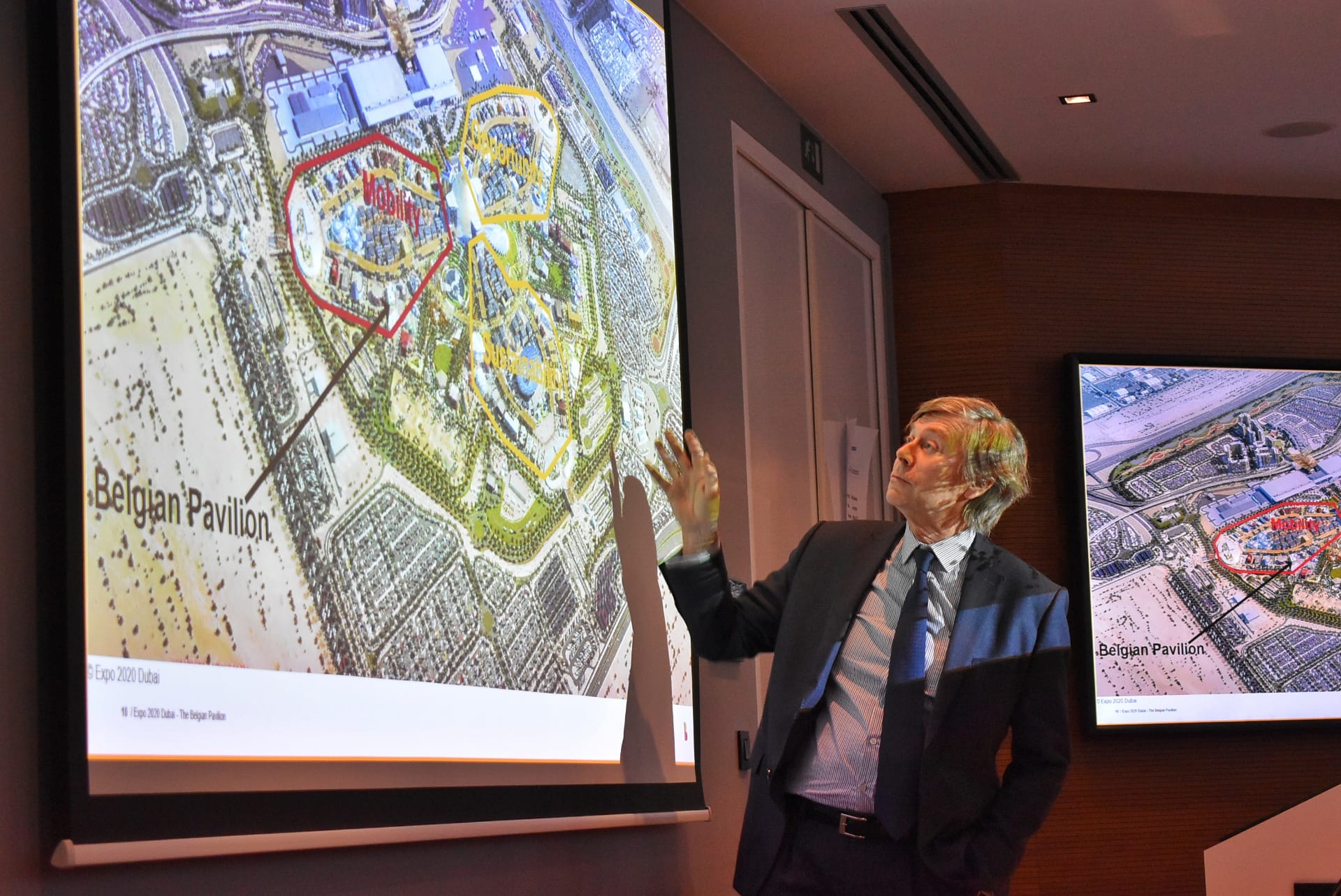 19 February | Business Workshop "Dubai 2020"
The Business Workshop #Dubai 2020 took place on 19 February 2020 with great success.

The workshop, co-organized with BESIX GROUP, was held in the presence of H.E. Mohamed Abushahab - Ambassador of the UAE to Belgium, Luxembourg and the European Union, as a guest of honor.

After an introduction by Mr. Qaisar Hijazin (Secretary General of the ABLCC) and Mr. Rik Vandenberghe (CEO of BESIX Group), H.E. Mr. Abushahab expressed Emirati enthusiasm for hosting the Expo 2020 in Dubai, and underlined it was the first to be held in an Arab country.

H.E. Mr. Patrick Vercauteren Drubbel - Commissioner General for International Exhibitions - BELEXPO then took the floor and delivered a comprehensive presentation on the Belgian Pavilion in Dubai, the involved Consortium, and the subsequent business opportunities for the Belgians.

The regional trade agencies - FIT, AWEX and hub.brussels, respectively represented by Ms. Evelien Staelens, Mr. Dominique Delattre and Mr. Ghislain Breydel - presented in front of the Belgian business community what they were organizing in Dubai for the companies of their respective regions.

Mr. Jean-Pierre Martin - Emirates Country Manager BeLux, finally informed the public of Emirates involvement in the organization of the Expo, the special measures taken in this context and the advantages ABLCC members enjoyed.

Participants came in numbers and were particularly reactive. The networking reception following the workshop allowed all parties the opportunity to mingle and discuss the issues at greater length.