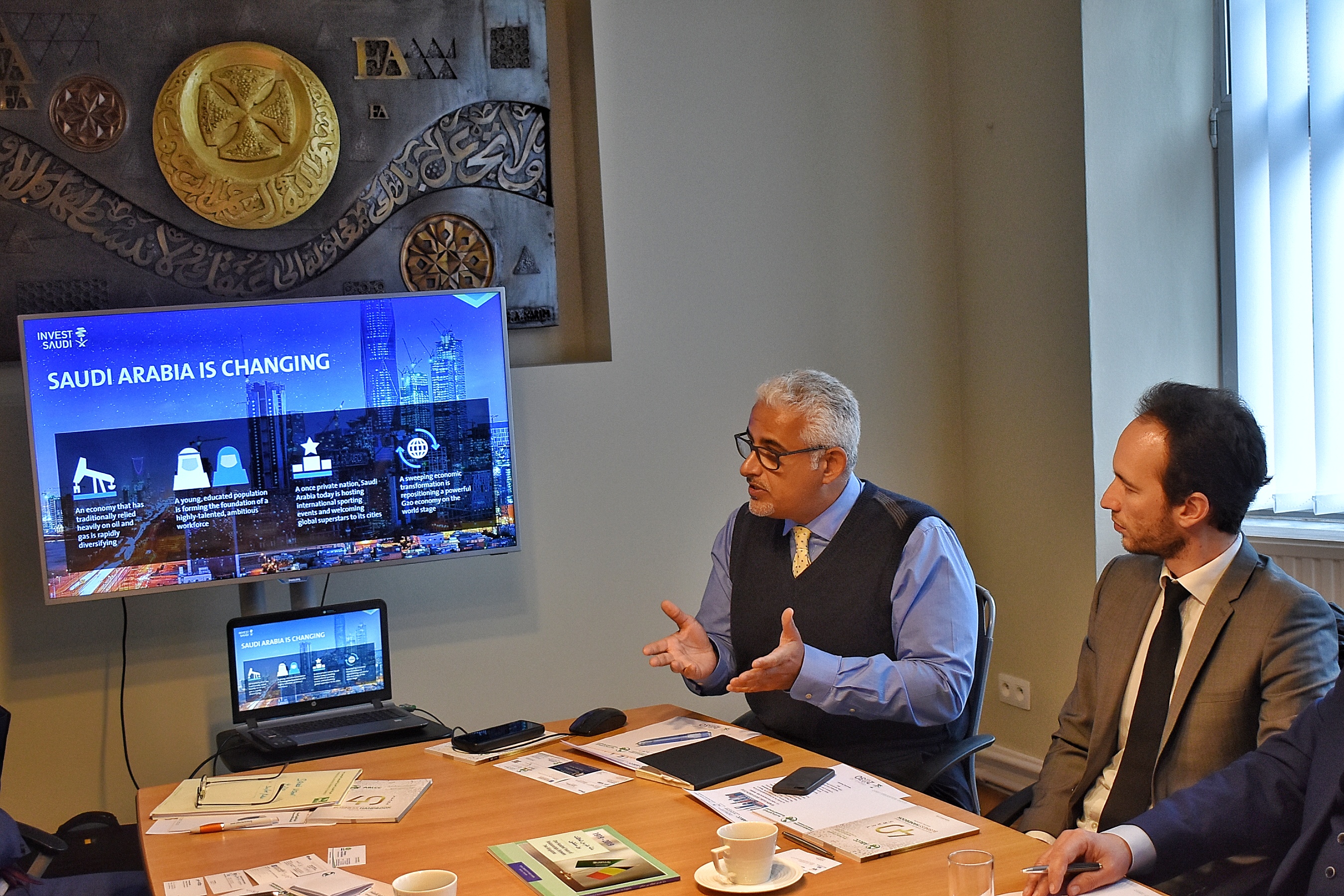 30 January | Interactive Seminar with SAGIA and the Saudi Embassy
The ABLCC organized an interactive seminar on 30 January, in the presence of Mr. Yaarub F. Aldaghither (International Office Director – Saudi Arabia General Investment Authority) and Mr. Abdullah Alqesayer (First Secretary, Embassy of Saudi Arabia in Brussels).

The SAGIA delivered a comprehensive presentation on the Saudi Vision 2030 and the subsequent opportunities of investment and partnership.

The seminar was highly enriching as it allowed direct exchanges between the Authorities and companies from various sectors. The participants were particularly reactive and did not fail to share their respective perspectives.