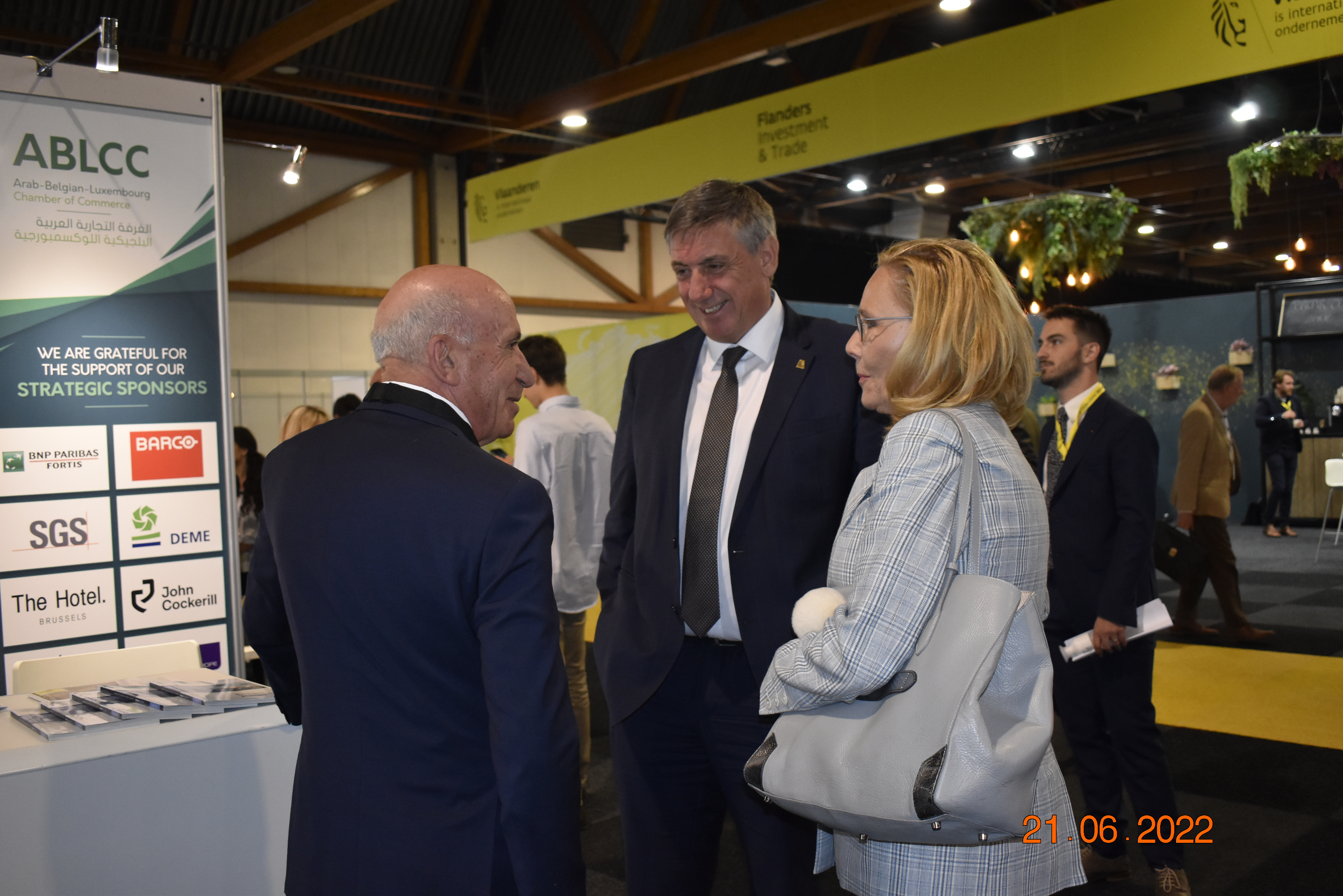 | Exportbeurs Trade | 21-23 JUNE 2022
In the frame Workshop of the last couple of days, ABLCC attended the exhibition Exportbeurs 2022 and was honored by the visit of Vlaams Minister-President Jan JAMBON at our stand accompanied by Mrs Claire Tillekaerts -CEO Flanders Investment & Trade-.
We hosted the workshop "Doing business with Arab countries" where HE Dr Badr Abdelatty -Ambassador of the Arab Republic of Egypt- Talked about Business and investment opportunities in Egypt; followed by Mr Jelle Poschet- Sales Executive International Trade Compliance SGS Belgium (our sponsor) who made an amazing presentation about Product Conformity Assessment in Arab Countries: Solutions and procedures; concluding our workshop with a fruitful presentation by Mr Wim Bosman- Business Development Specialist at Credendo (our sponsor), who represented Mr Nabil Jijakli -Group Deputy CEO Credendo- about Turning Uncertainties into opportunities.
During those 3 days, we had a stand and enjoyed lots of interested visitors where Mr Hijazin exchanged his views with regards to the importance of the Arab World's growing economy and being a partner with huge investment opportunities.