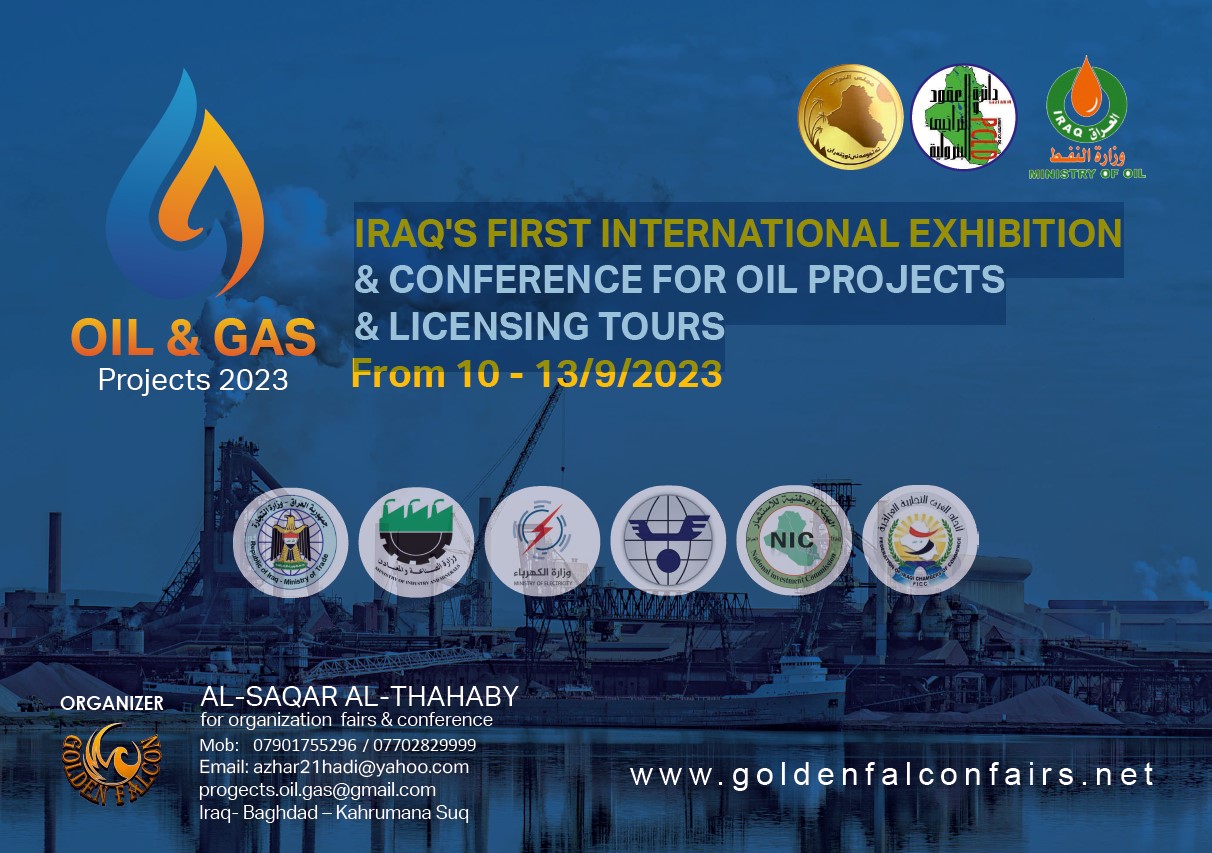 International exhibition and conference for oil projects and licensing tours in Baghdad, Iraq | 10-13 September 2023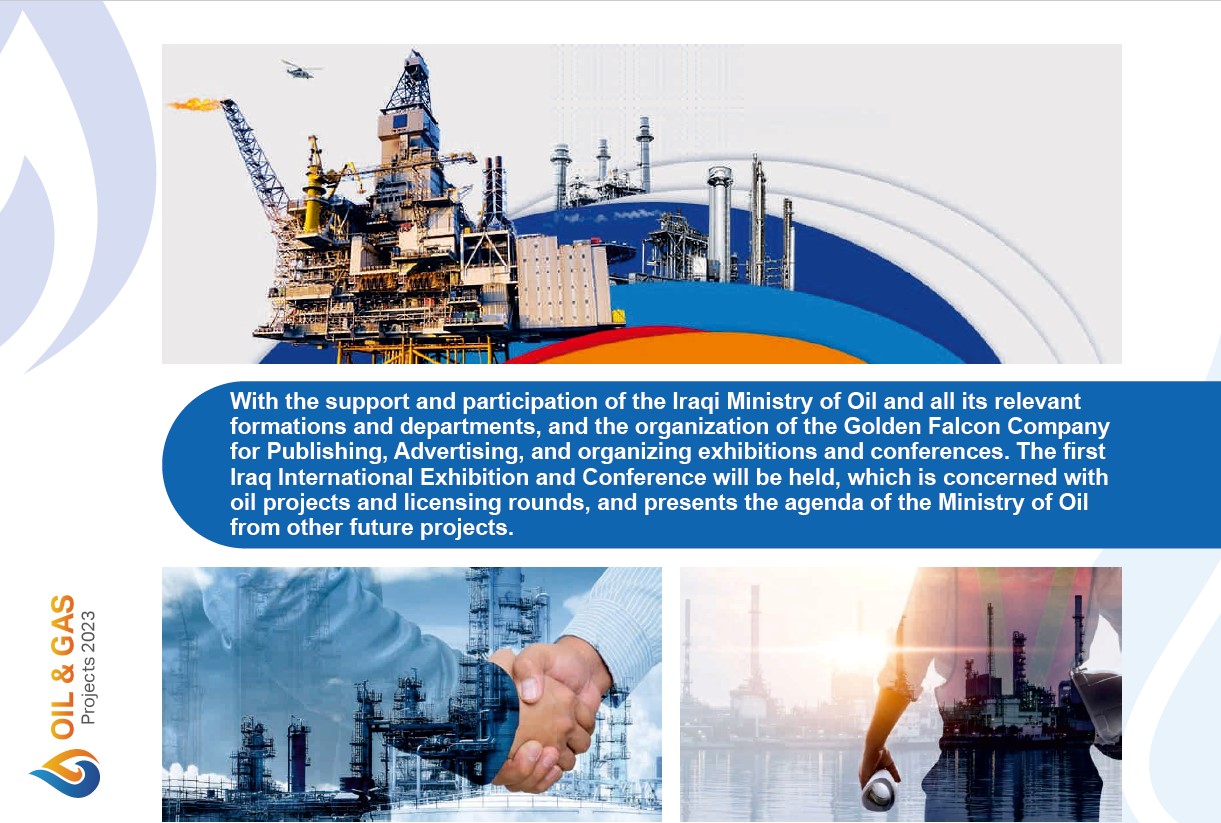 In the post-2003 stage, Iraq witnessed fundamental transformations at all levels, whether political or economic, and in the context of research in the oil industry, this stage required a restructuring of this sector, which contributes to the formation of the national income of Iraq by more than 95% since its discovery until now. What Iraq witnessed for the period after 2003 necessitated the restructuring of this important
sector in the Iraqi economy, and that restructuring requires huge technical and financial capabilities and requires the use of foreign companies. This prompted the Iraqi Oil Ministry to resort to working with licenses aimed at rehabilitating oil fields and developing their investment.