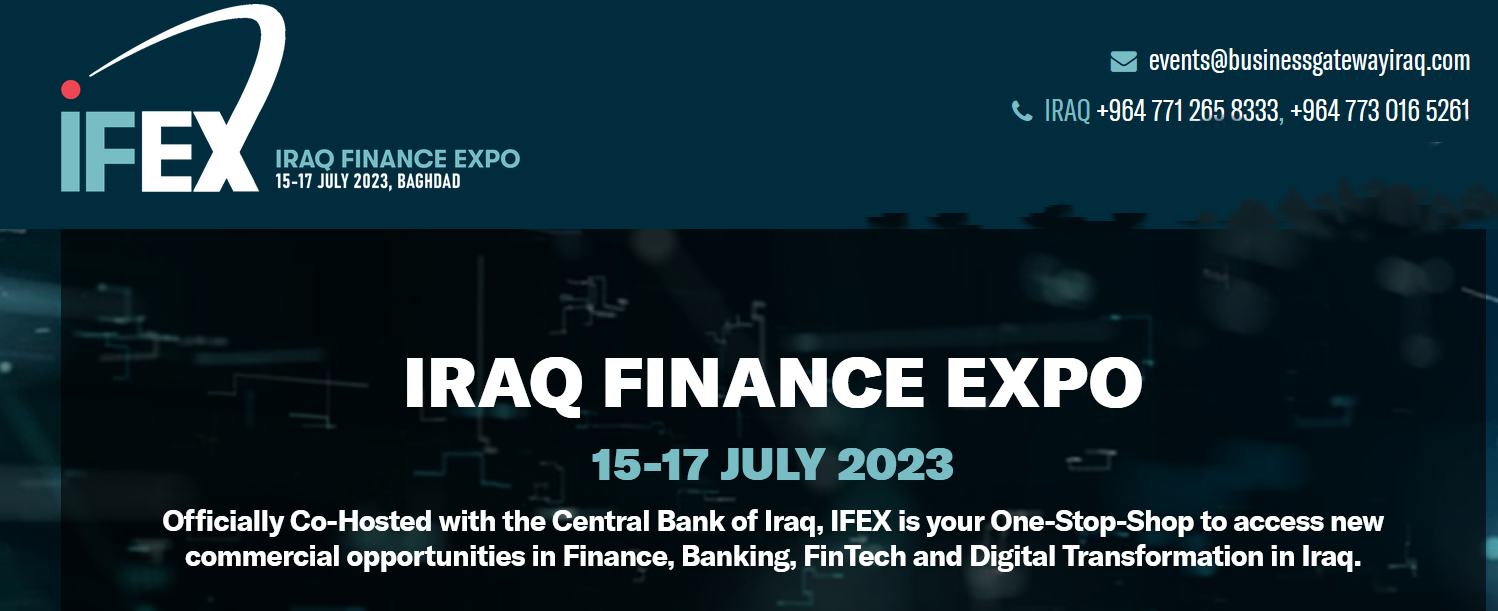 IFEX | IRAQ FINANCE EXPO, 15 – 17 July 2023
We are delighted to announce the 6th edition of the Iraq Finance Expo, taking place in Baghdad International Fair between 15-17 July 2023 and Officially Co-Hosted alongside the Central Bank of Iraq. IFEX is your one-stop-shop in discovering all the commercial opportunities in Iraq's banking, financial services and FinTech sectors.
More than four fifths of the adult population of Iraq are today without a bank account. Personal banking is rare and there is a wide-open future for digital financial solutions offering easy, cost-effective payments systems. People in Iraq are ready to leap from an unbanked present to a fintech future. Mobile phone use is extensive and the market is wide-open to mobile banking opportunities. And with a significant global diaspora easy international payments in and out of Iraq will be very welcome.
Iraq's redevelopment will require trusted and reliable sources of business financing. There is as yet no widespread network that can provide capital to enterprises in many industries with enormous growth potential. Loans to business and commerce from trusted partners are rare. Opportunities are legion.