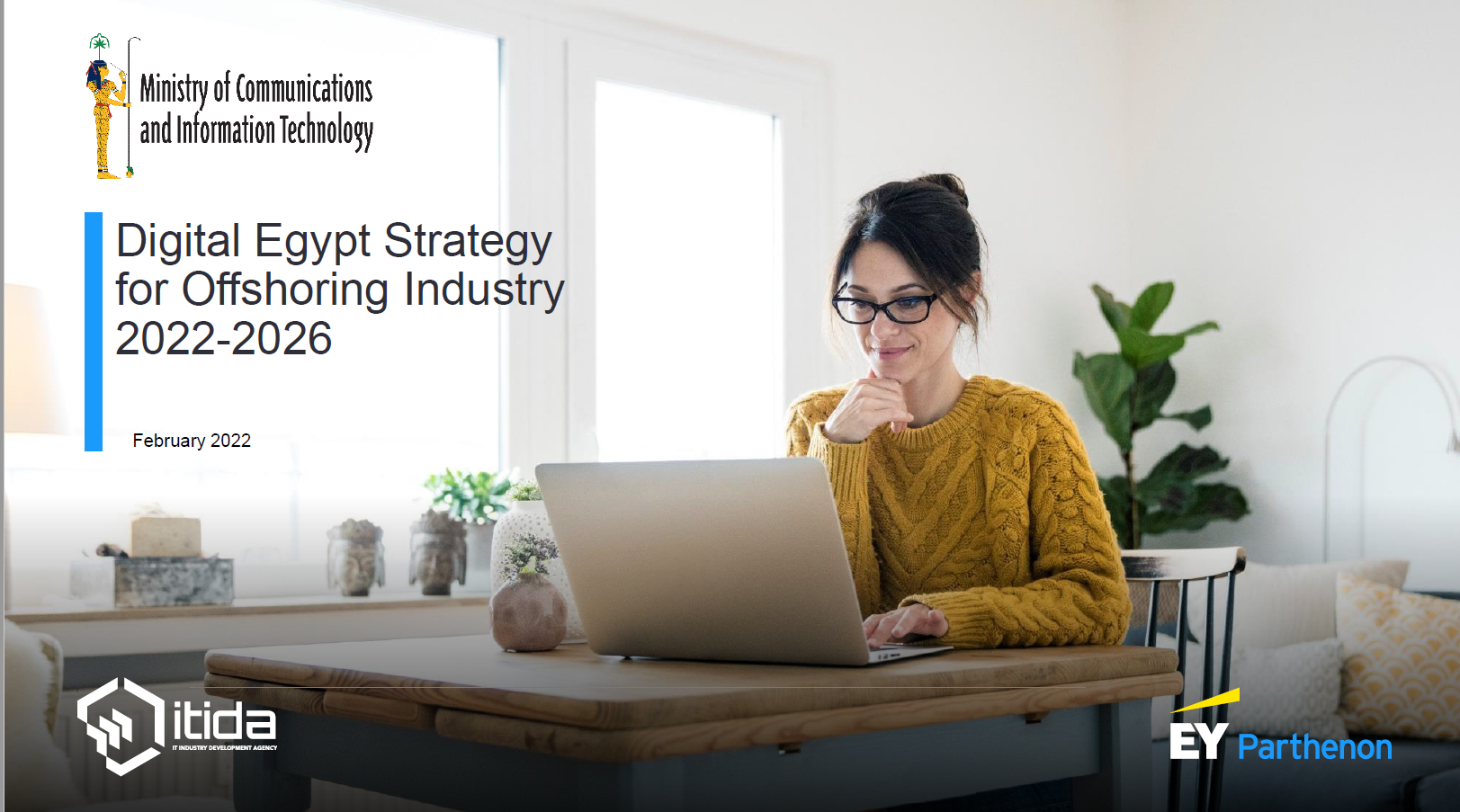 [News] NEW DIGITAL EGYPT STRATEGY FOR OFFSHORING 2022-2026
The Arab-Belgian_Luxembourg Chamber of Commerce and the Embassy of Egypt in Brussels, have the pleasure to introduce to you that Egypt's Information technology Industry Development Agency has launched a new Digital Egypt Strategy for Offshoring (2022- 2026).

The diverse strategy aims to triple the export revenue from digitally enabled offshoring services, in addition to creating more than 215K jobs and increasing Egypt's competitiveness in area of R&D and high value services.
It also targets training 200K people this year at a 1.1 billion costs.
Egypt is home for more than 400 renowned off shoring players including 10+ Fortune, 500 companies, serving off shoring demands for ITS, BPS, KS, and ER&D.
As per leading service providers-talent pool, competitive cost and the 'location factor' are the corner stone's of Egypt's proposition amongst global off shoring destinations.

For more information please consult the attached slides by clicking on the text below:
Digital Egypt Strategy for the Offshoring Industry Slides