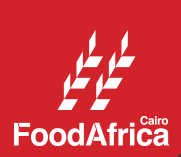 FOOD AFRICA - Cairo : The 6th Edition of the largest International Trade Exhibition of Food and Agriculture
The Embassy of Egypt in Brussels and the Arab-Belgian-Luxembourg Chamber of Commerce are pleased to invite you to the sixth edition of Food Africa, the continent's largest International Trade Exhibition specialized in Food and Agro-industries which will take place from 12/12/2021 to 14/12/2021 at the Egypt International Exhibitions Centre in Cairo.

After five successful editions, Food Africa has marked its footprint as a foremost international exhibition in the African region, dedicated to the agro-food industry.

Situated in Egypt, the gateway to Africa, the exhibition provides a versatile and highly-targeted platform for local, regional, and international industry players to reap solid opportunities in Egypt's whopping market and Africa's highly demanding agro-food sector.

Whether you are looking to meet new buyers or present your new products, exhibiting at Food Africa – Cairo gives you the opportunity to directly engage with your future customers in their own environment
Launch to new markets and establish new business connections

Meet new prospective buyers and suppliers and present your new products to existing clients

Position your business amidst the greatest concentration of buyers in one place

Sign contracts and agreements with buyer groups on location

Find a reliable agent or distributor

Exchange experiences and insights with local professionals

Gain increased visibility in the East African especially the COMESA (Common Market for Eastern and Southern Africa) region

Discover new market trends and technologies in the African food industry

Please note that you have to register to visit.