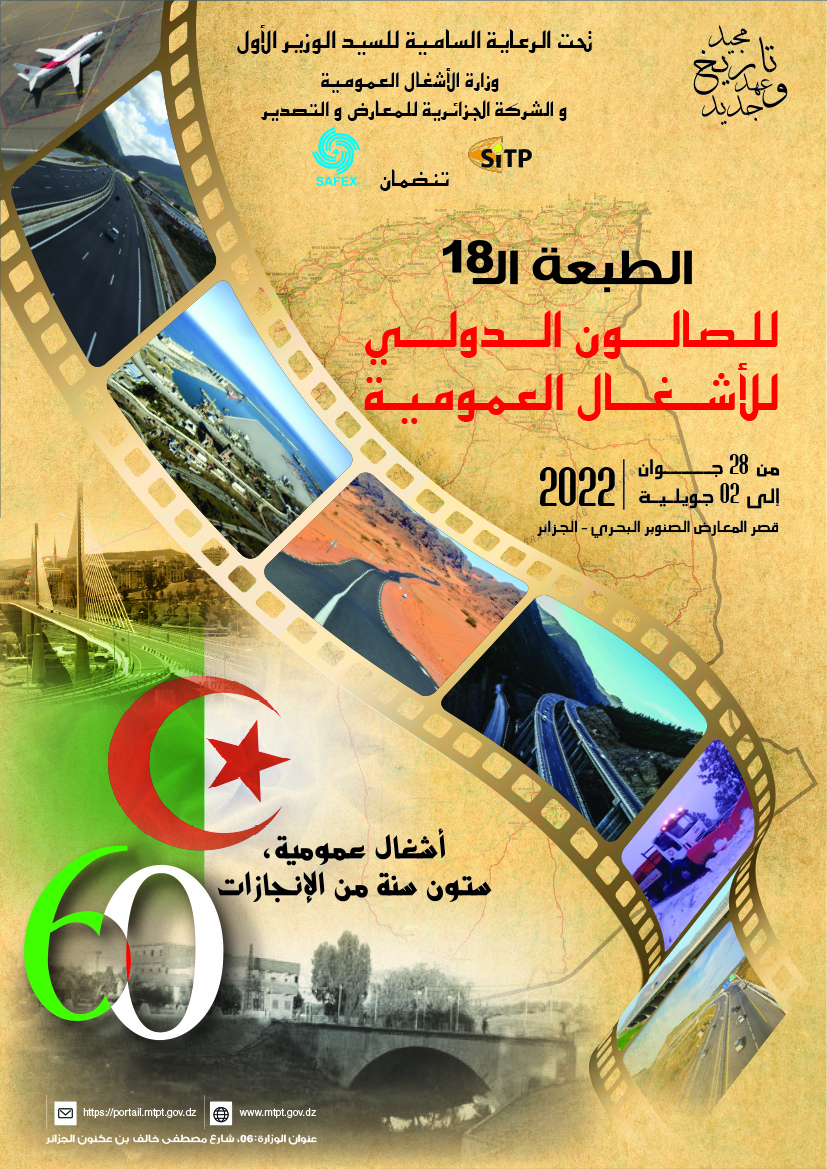 [Fair] | Salon Interational des Travaux Publics SITP 2020| June 28 - July 02, 2022
The ABLCC and the Embassy of Algeria in Brussels have the honor to inform you that the International Exhibition of Public Works (Salon International des Travaux Publics) SITP 2022 will hold this year its 18th edition at the Palais des Expositions Pins Maritimes in Algiers, from June 28 to July 02 , 2022.
This Trade Fair, which is held under the Patronage of Mr. Aymen BENABDERRAHMANE, Prime Minister, will welcome Qatar as host country and will bring together for 5 days, on an area of more than 26.000 m2, professionals in the public works sector such as manufacturers, distributors and subcontractors and will receive nearly a   million visitors.
The main products that will make the specialty of ISTP 2022 are :
Ø  Innovative products
Ø  New construction techniques in the field of public works
Ø  Basic infrastructure equipment, road, motorway, maritime and airport signaling
Ø  Equipment for the preparation and processing of building materials for basic infrastructure
Ø  Handling and lifting equipment
Ø  Materials and equipment of public works sites
Ø  Topography equipment, quality control measure of materials
Ø  Engineering, R&D, prevention and control
Ø  Information systems, telecommunications and new technologies
Ø  Sealing and sanitation products
Ø  Paint products, glues and coating products.
On the sidelines of the exhibitions, professional days, B2B business meetings and study days will be organized.
The terms of participation as an exhibitor or professional visitor are available on the website of the Algerian Society of Fairs and Exhibitions SAFEX  www.safex.dz ; https://www.safex.dz/sitp/accueil/
as well as on the website of the Ministry of Public Works http://www.mtp.gov.dz/?lg=fr
The services of the Embassy are at the disposal of interested companies for any additional information, reachable on the following coordinates:
T : +32.2.788.40.81 - F : +32.2.343.51.68
email : This email address is being protected from spambots. You need JavaScript enabled to view it.
web : www.algerian-embassy.be