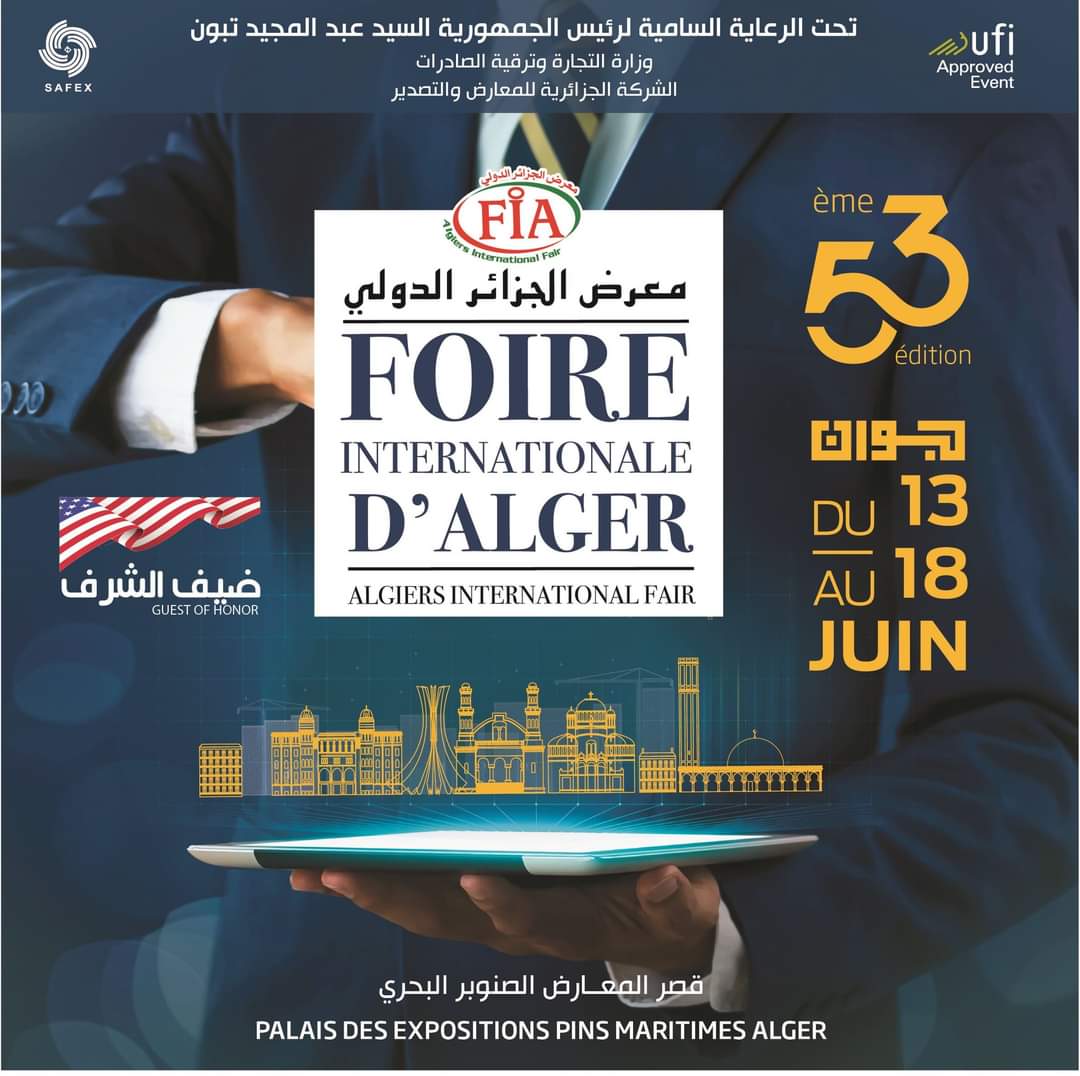 FAIR | ALGIERS INTERNATIONAL FAIR | 13-18 June
The ABLCC is Pleased to inform you of the holding of the 53rd International Fair of Algiers in June 13 - 18 2022 at the Palais des Expositions - SAFEX.

This multi-sectoral event covers an area of more than 50,000 m² and gathers the most important Algerian and foreign companies. It is considered one of the biggest economic event in North Africa.
For more information about the event :

     https://www.safex.dz/fia/foire-internationale-dalger-accueil/
In order to prepare your participation in optimal conditions, we invite you to take part in this important event by booking your place through the attached participation form: 
 formulaire fia 2022 -- 

And by registering on the new SAFEX events platform by clicking on the following link:

 registration.safex.dz/register
The sales team is at your disposal for any further information, don't hesitate to contact us by phone on 023 79 50 57 59/61/or by email:     This email address is being protected from spambots. You need JavaScript enabled to view it.        -    This email address is being protected from spambots. You need JavaScript enabled to view it.