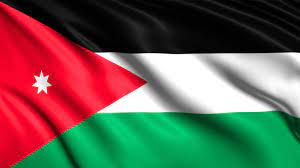 [EXPO] Jordan INFTEXPO 9-12 June 2022
The Arab-Belgian-Luxembourg Chamber of Commerce
and
the Jordanian Embassy in Brussels
are pleased to inform you that
the International Food and Technology Expo
(INFTEXPO 2022) is taking place in
the Hashemite Kingdom of Jordan
during the period of
9-12 June 2022
.



More specifically, will it be located at Mecca Mall in Amman. The exposition will be the first forum of its kind established for all professionals specialized in industry, trade, food and beverages in Jordan and the Middle East.  
The goal of INFTEXPO 2022 is to bring together both exhibitors and consumers and give them the chance to explore new food and beverage products from all around the globe or to display their own products in local and regional markets, expand their network, meet other businessmen, and gain new customers. 
With the organization of Pulse Media and the cooperation of the Syndicate of Food Traders in Jordan, there will be attending around 250 leading companies, both local as international.  
The targeted visitors of the INFTEXPO 2022 are as follows: 
Executives in industrial companies for packaging, machinery, food and beverages. 

Importers, distributors, and wholesalers of food and beverages. 

Professionals, consultants, government institutors, trade unions, and free zones. 

Owners of transport, refrigeration, and storage companies.  

Specialists in the manufacturing and trade of halal products.  

Envoys and representatives of commercial attachés of embassies in Jordan. 

Purchasing managers of supermarkets, groceries, wholesale and retail stores. 
For more information you can contact: 
Website: http://inftexpo.com 

Mrs. Lyan Hisham: +962 777 372 414  

Mrs. Alanoud Jarar: +962 279 693 3506  

Email:

This email address is being protected from spambots. You need JavaScript enabled to view it.

or

This email address is being protected from spambots. You need JavaScript enabled to view it.
Floor Plan INFTEXPO 2022
; 
Reservation Form INFTEXPO 2022