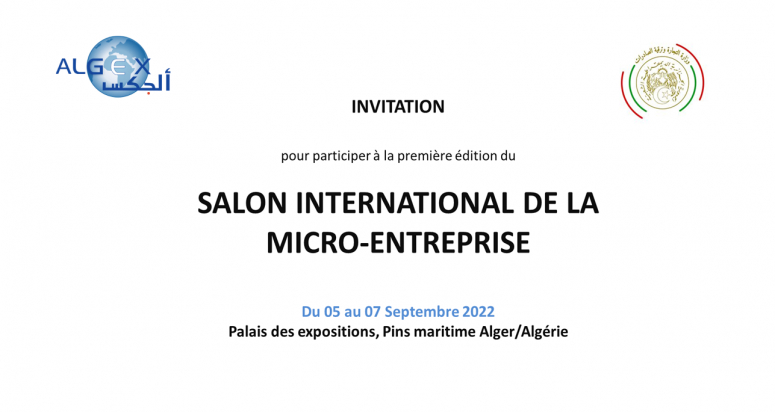 [EXHIBITION] International Exhibition of Micro Enterprise in Algiers 05-07 September
The 
ABLCC 
and the 
Embassy of Algeria in Brussels 
have the honor to inform you that an International Exhibition of Micro Enterprise will take place in Palais des Expositions, Pins Maritimes (SAFEX) – Algiers – Algeria from 05 to 07 September 2022.
The International Micro-Enterprise Fair is part of the new economic trends targeted by the Algerian government for the development of the national economy and the creation of wealth.
It is a favorable opportunity to meet different responsable in the field of development of micro-enterprises and startups in different fields of activity.
Sectors targeted:
Agri-food, Processing and manufacturing, Agriculture, Textile and Clothing, Animal husbandry equipment, Renewable energy; Pharmaceutical and para pharmaceutical industry, Fishing and aquaculture equipment, Waste treatment, Mechanics, Plastics and digital industry.