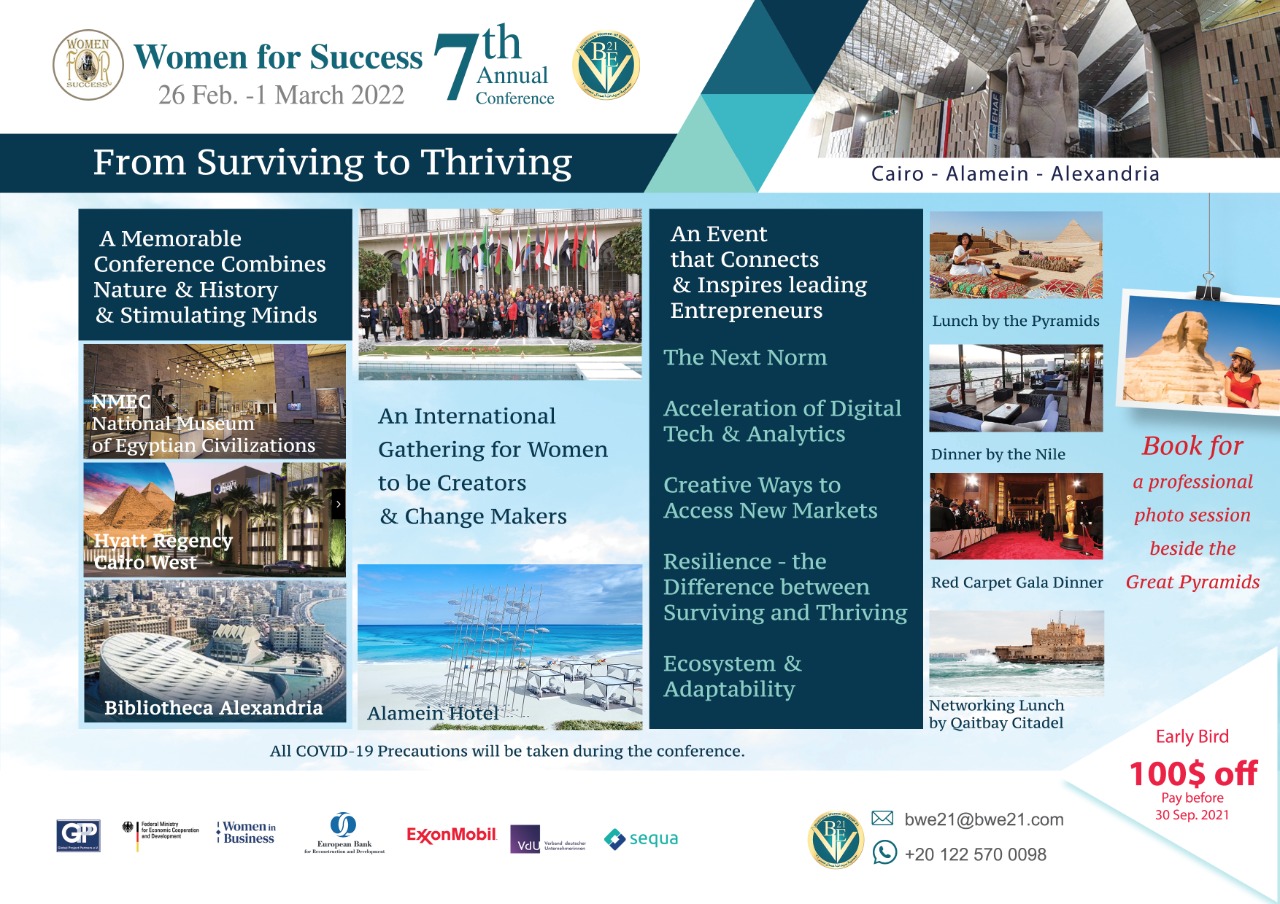 Business Women of Egypt 2021 - 7th Annual Forum "Women for Success"
In the framework of the Businesswomen of Egypt 21 Conference , the Economic and Commercial Bureau of the Embassy of Egypt in Brussels and the ABLCC have the pleasure to draw your attention on the 7th annual forthcoming business forum BWE21 – "Women for Success Conference – From Surviving to Thriving", which will take place from 26 February to 01 March 2021 in Cairo/Alamein/Alexandria, Egypt.
 Women for Success Forum will provide great opportunities for worldwide businesswomen and business leaders to come together to build the new norm business networks, engaging business communities and support future global Female leaders to meet their full potential and exchange best practices, therefore, help to revive business with new ideas.

Brochure: download

Registration link: https://forms.gle/XyWkbd7EaMnfRt958
Contact details: Mrs Yomna El Sheridy, President Businesswomen of Egypt 21 – BWE21
Email: This email address is being protected from spambots. You need JavaScript enabled to view it. – Tel: +201 1225700098.
Last annual conferences : Businesswomen of Egypt 21 - YouTube
The Commercial Bureau  and the ABLCC remains at your disposal should you have any further questions, and would be grateful to you for the share of the information amid the concerned members.