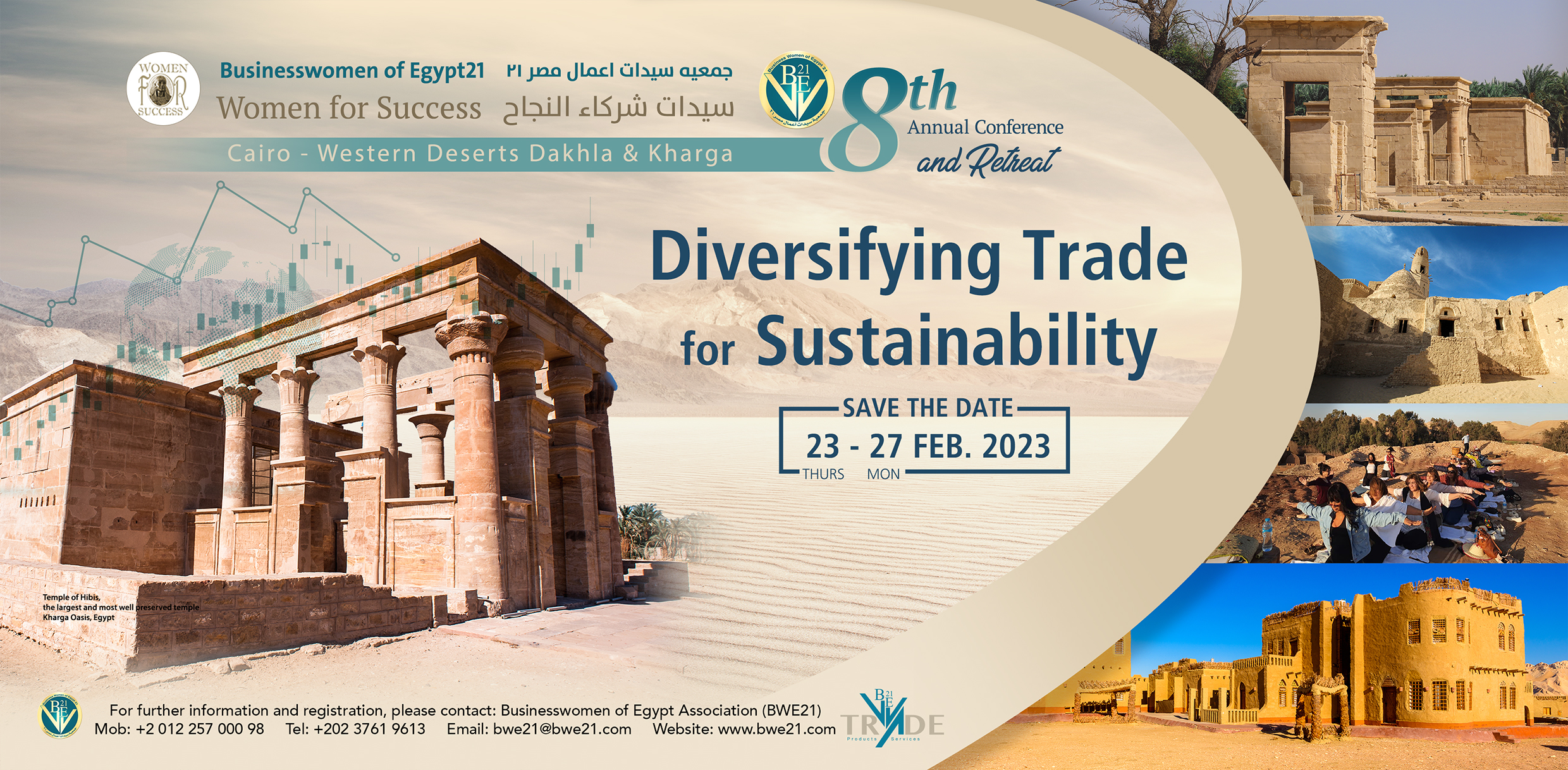 [FORUM] Women for Success Conference – Diversifying Trade for Sustainability
The
ABLCC
has the pleasure to draw your attention to 8
th
annual international forthcoming business forum
BWE21 – "Women for Success Conference – Diversifying Trade for Sustainability"

which will
 take place from
 23-27 February 2023 in Cairo/Western Deserts Dakhla & Kharga, Egypt. - - www.bwe21.com.

 Women for Success Forum will provide great opportunities for worldwide businesswomen and business leaders, to come together to build the new norm business networks.
Objectives of the conference:
Develop communication channels among SMEs;
Establish business relationships internationally;
Exchange business ideas & best business practices;
Access to new markets.
 Contact: Yomna El Sheridy, BWE21 President, Businesswomen of Egypt 21 – BWE21, 5, Zaki Osman St, Dokki, Giza, Egypt.
Tel: +202 3761 9813
Mobile: +201225700098, +201144522669
Email:  This email address is being protected from spambots. You need JavaScript enabled to view it.  /   This email address is being protected from spambots. You need JavaScript enabled to view it.