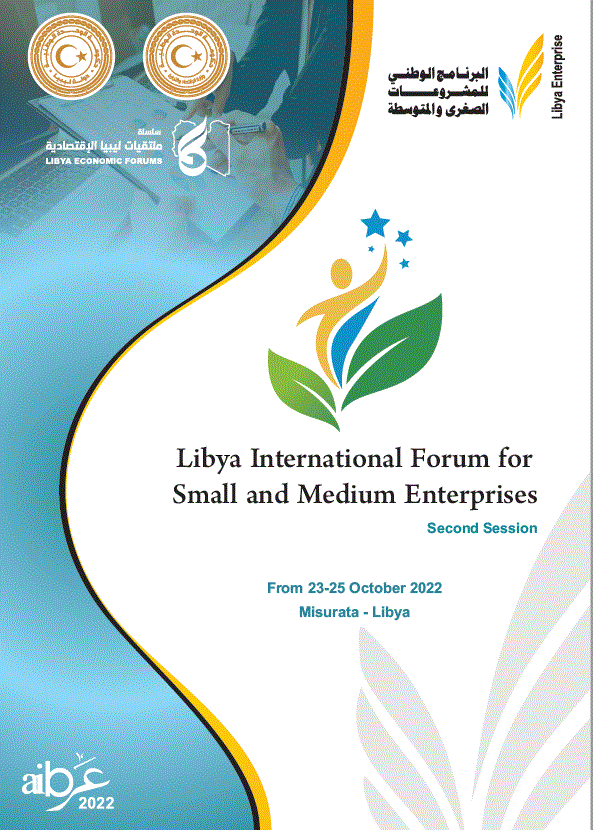 Forum- Libya International Forum for small and medium enterprises Second Session from 23 to 25 October 2022.
The Arab-Belgian-Luxembourg-Chamber of Commerce and the Embassy of the State of Libya have the pleasure to invite you to
the second session of the Libya International Forum for Small and Medium Enterprises. The
National Program for Small and Medium Enterprises in Libya, during the period from 23 to 25 October 2022 in Misrata, Libya.
 The forum includes the organization of the scientific conference under the title "Small and medium enterprises as a tool for economic diversification: mechanisms and tools of financing and technical support", and the Libya International Exhibition for Small and Medium Enterprises in the Libyan city of Misrata, as one of the main events of the forum, where an area of 2,000 square meters has been allocated for the exhibition, available to companies and institutions wishing to participate.
Among the objectives of this forum is to highlight the latest products and services of small and medium enterprises, whether local or international and to open channels of communication between local and international entrepreneurs, individuals, and companies.
For more information:
-email This email address is being protected from spambots. You need JavaScript enabled to view it.
-Phone 0092 715 1003 or 0091 509 1869

https://www.ablcc.org/images/Libya%20International%20Forum%20for%20small%20and%20medium%20enterprises%20.pdf