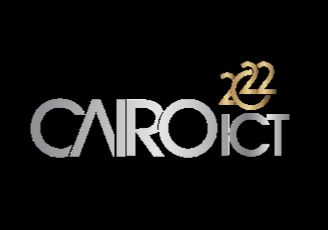 Exhibition- 26th edition of CAIRO ICT 22 -(International Technology Fair and Forum for the Middle East & Africa)
The Arab-Belgian-Luxembourg Chamber of Commerce and the Economic & Commercial Bureau of the Egyptian Embassy in Brussels have the pleasure to invite you to
the 26th edition of CAIRO ICT 22 -(International Technology Fair and Forum for the Middle East & Africa) –– to take place on 27-30 November 2022, at Egypt International Exhibition Center, New Cairo.
For the past 25 years, Cairo ICT has paved the way for digital transformation, being a regional leader in technology convergence across the Middle East and Africa.
For a quarter of a century, many technology giants contributed to this new vision, along with the presence and commitment of H.E. President Abdel Fattah Al Sisi, and his government.
Please find enclosed herewith an explanatory brochure and an invitation to the concerned event:
For further information, you may wish to get in touch with:
Somaia Ibrahim
Corporate Communications Director
Trade Fairs International
E-mail: This email address is being protected from spambots. You need JavaScript enabled to view it.
Mobile: (+2) 01113062244
Tel: (+202) 269 10 79 2-3-4-5-6-7 ext:120 Fax: (+202) 241 59 852
Address: 24 Menouf St., off Orouba St., Heliopolis, Cairo Egypt