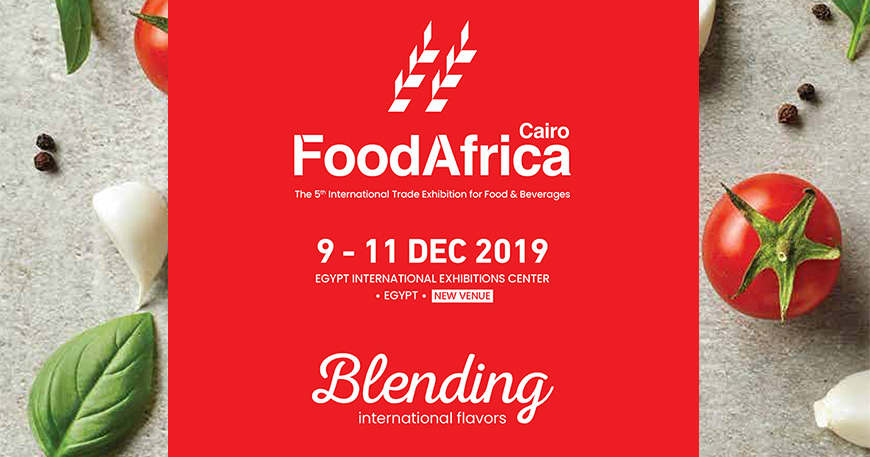 Cairo Food Africa 2019
The continent's largest International Trade Exhibition specialized in the Food and Agro-industries, is back for its fifth edition from 9 to 11 December 2019, at the Egypt International Exhibitions Center (EIEC).
Egypt is one of the world's fastest growing markets for food, stimulated by a young and developing population.
Demand for food products is high and is expected to increase in the coming years.
Moreover, Africa's large import-dependent market provides immense opportunities for trade and investment.
Food Africa is continuously evolving and expanding to cater to the ever-growing needs of the agro-food sector in Egypt and Africa. This year, the exhibition will encompass a specialized conference and two additional components; Sea Food Africa and Ingredients Africa.